Submitted by Youth Marine Foundation.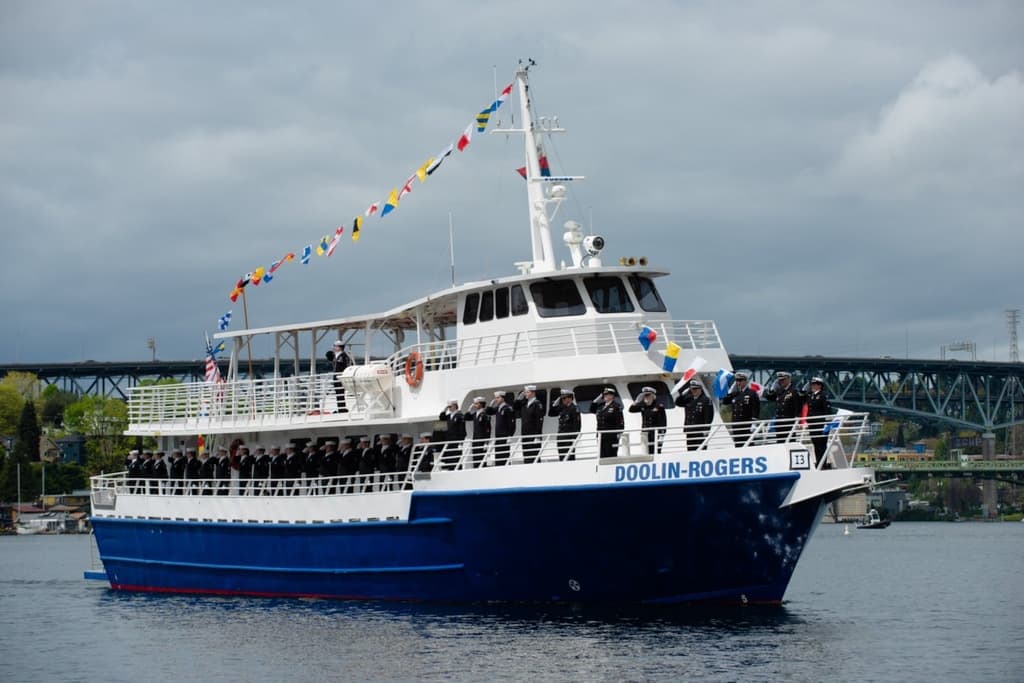 For 100 years, the Sea Scouts has offered boating skills and leadership lessons to youth along Tacoma's Foss Waterway. A public open house celebrating the milestone is set for Saturday, Sept. 16.
Sea Scouts Open House
Sept. 16, 2023, 1-4 p.m.
Tacoma Youth Marine Center
820 East D Street, Tacoma
Tour the MV Doolin-Rogers, the new training vessel for the local Sea Scouts and Youth Marine Foundation programs.
View and buy memorabilia and artifacts from the 91-year-old Charles N. Curtis, the longtime Sea Scouts training vessel. The Charles N. Curtis is being retired, replaced by the Doolin-Rogers.
See unique photos and facts on the 100-year timeline wall.
Enjoy hamburgers, hot dogs, refreshments.
Meet Sea Scouts past and present.
Tacoma Sea Scouts is a core programming partner of the Youth Marine Foundation and serves men and women ages 14-21. Learn more at tacomaymf.org/ymf-programs.