Submitted by Support the Enlisted Project – STEP.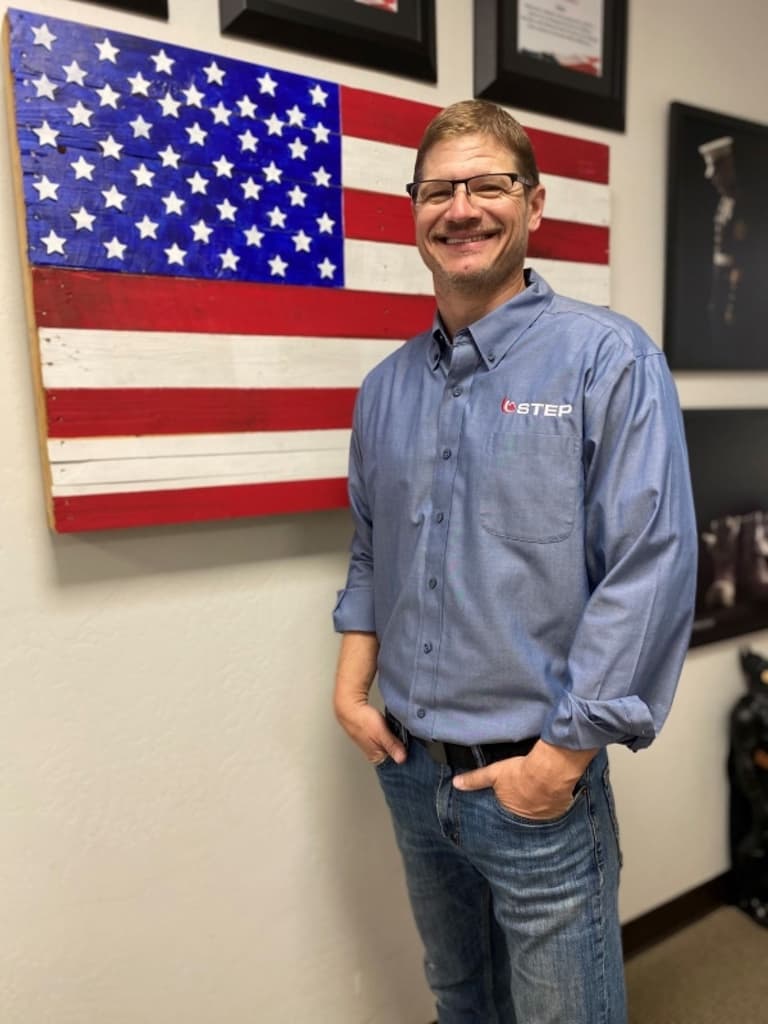 Support the Enlisted Project (STEP), a non-profit organization dedicated to helping military families in need, has been honored with the Navy's 2023 Spirit of Hope Award.
The award is presented to individuals or organizations, identified by each service, that embody the core values of Mr. Bob Hope, who gave generously to military men and women for five decades as a comedian and entertainer. Mr. Hope's values of Duty, Honor, Courage, Loyalty, Commitment, Integrity, and Selfless Dedication exemplify the character traits Service members embody each and every day.
LCDR Cody W. Davis, executive officer of Naval Base Point Loma nominated STEP for the Navy's 2023 Spirit of Hope award.
"We are deeply honored to nominate Support the Enlisted Project (STEP), in recognition of their hard work and unwavering commitment to supporting our enlisted personnel and their families, which is truly commendable," LCDR Davis said. "Through their various programs and initiatives, STEP has made a significant impact in improving the quality of life for our Sailors and their loved ones, by instilling the values and ideals of achieving lifelong success. Their dedication and generosity is a true demonstration of the Spirit of Hope, they exemplify the values of the Department of Defense and our Navy."
Since its inception in 2012, STEP has been providing vital assistance and support to military families facing financial hardships. The organization offers a range of services including emergency financial grants, financial counseling, and supplemental programs that help families offset the cost of essential needs. Its programs aim to alleviate the stresses faced by military families, ensuring that they can focus on their duties without worrying about their financial well-being.
"This is such an incredible honor," said Tracy Owens, Programs Manager of STEP. "Words cannot express how honored we are to receive this prestigious award. We are so thankful to everyone that supports our mission to support military families."
The Spirit of Hope Award highlights the impact that STEP has made in the military community. Through its dedicated efforts, the organization has positively influenced the lives of countless military families, providing them with the necessary resources and support to overcome their financial challenges.
"We worked to build STEP just because we felt serving our young military families was the right thing to do," said Tony Teravainen, CEO and Co-Founder of STEP. "So, to be even nominated for this award is an honor beyond belief, much less to receive the award."
STEP will be formally presented with the Navy's 2023 Spirit of Hope Award at a ceremony in the Pentagon, Sept. 14, 2023.
For more information on the Spirit of Hope Award, visit Spirit of Hope Award (navy.mil).