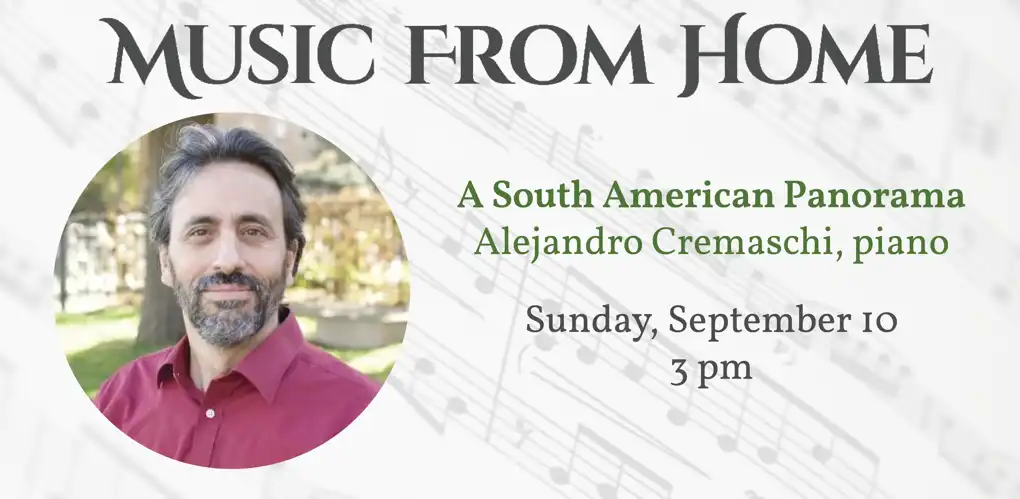 Join Us for an Intimate Afternoon of Brazilian and Argentinian Music with Pianist Alejandro Cremaschi.
Colorado-based Argentinian pianist Alejandro Cremaschi's playing has been described as "pristine" and "passionate" by The Washington Post, and "polished" and "exemplary" by the Fanfare magazine. We are thrilled to have him join us this Sunday afternoon for a recital of music from Argentina and Brazil, including some South American classics by Piazzolla, Ginastera, and more!
SUNDAY, SEPTEMBER 10, 3 PM
Tickets: $35 general | $28 students/seniors/military | $ 17.50 youth 6-17
(kids 5 and under are free)
Your ticket includes a complimentary beverage and Argentinian sweet treats so you can indulge in the perfect pairing of music and treats. Click here for tickets.