Submitted by Support the Enlisted Project (STEP).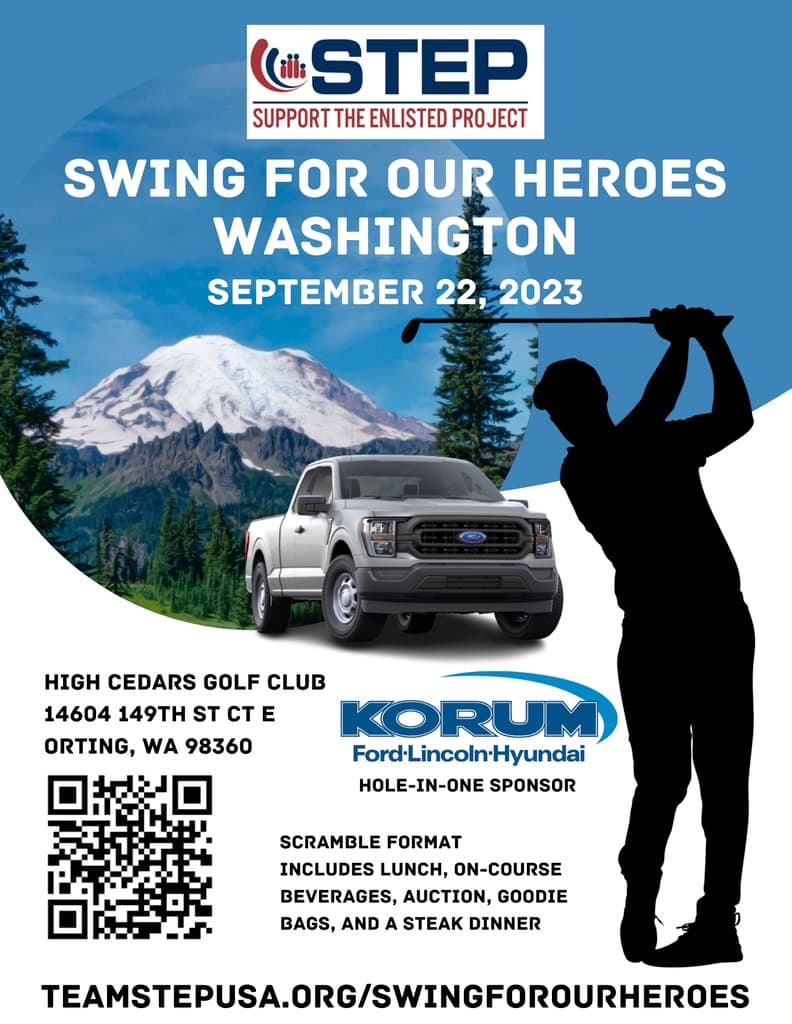 Support the Enlisted Project (STEP) invites you to take a swing for the military heroes who proudly serve our nation in the first annual Swing for our Heroes golf scramble on September 22, 2023, at High Cedars Golf Course.
The tournament features a scramble format, lunch and beverages on the course with a steak dinner to follow. There will be an auction, games, and someone may take home a Ford F-150 courtesy of Korum Ford, the hole-in-one sponsor.
Registration may be made online at https://www.teamstepusa.org/swingforourheroes. Golfers are needed to make this first annual event successful.
STEP is a 501(c)(3) charitable organization ranked #29th of all charities serving the military community. Its mission is to assist junior active duty enlisted members and recently discharged veterans and their families facing financial crisis achieve long-term financial self-sufficiency through counseling, education, and grants to alleviate immediate needs or obligations.