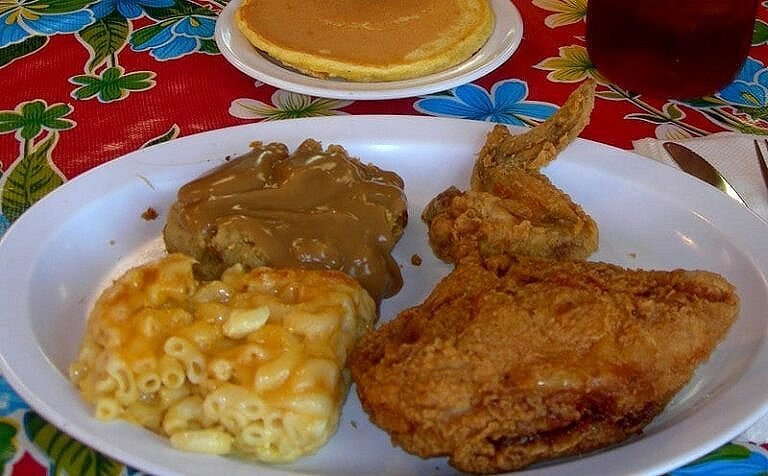 I picked up Peggy from her sister's home. They had a plan to see the new Barbie film on Monday to celebrate Pat's birthday.
Once in our car, Peg suggested she would like to visit Artist and Craftsman Supply on Saint Helens. I dropped her off and then found a parking place about a hundred yards away from the den of art. She likes to visit various rows of art supplies . . . it's like visiting old friends.
While I waited, I people watched. There weren't massive numbers of people out walking up and down the street, but enough to see families, pairs, and individuals . . . just a relaxing day. When I spotted Peg coming from the art store, I started the car and coasted down the hill.
Inside the car Peg shared a book she had just purchased on puns – a birthday present for me!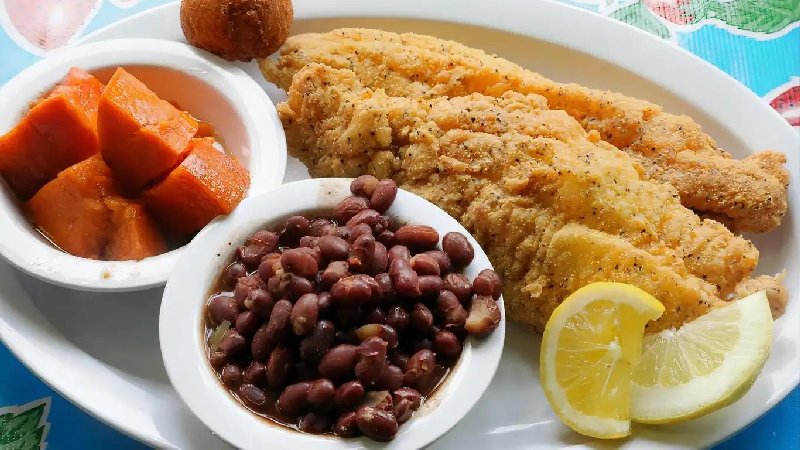 I suggested we do lunch. We were just a few minutes away from The Southern Kitchen. We were able to park just outside the door and got a seat only a few feet from the open door. It was a beautiful and warmish summer day. My mind was turning over the possibility of eating fried Catfish. Catfish comes in all sizes and there are various ways to fry catfish. We had eaten Southern Kitchen's fried chicken and loved it, so we went for the catfish.
Our waitress was Kamiah; she was friendly and had a lovely smile and laugh as well. We ordered fried green tomatoes, catfish, candied sweet potatoes, and a few other things that looked yummy. The food was good, but what caught our eye and tastebuds was blackberry lemonade. We had gone to a family wedding a few years back in downtown Seattle and had fallen in love with blackberry lemonade.
At the Southern Kitchen, the tasty drink was served in a quart jar with a generous whipped cream topping. I could have done without the whipped cream, which was good, but the blackberry lemonade was excellent. WARNING – It's not cheap, either.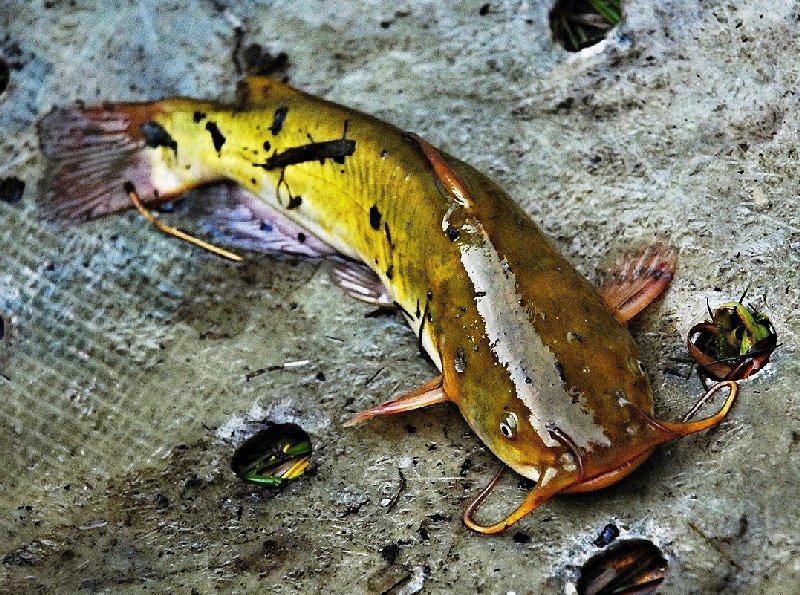 I was disappointed in the catfish. It seemed bland. With all kinds of possible southern cooking additions and flavorings, it was just blasé. The candied sweet potatoes were perfect and the fried green tomatoes Peg's favorite, became Yakisoba additions for Sunday dinner – a great combination.
Southern Kitchen has had plenty of PR via TV programming and is a worthwhile place to sample . . . especially with plenty of blackberry lemonade! We will return and try the catfish, again.