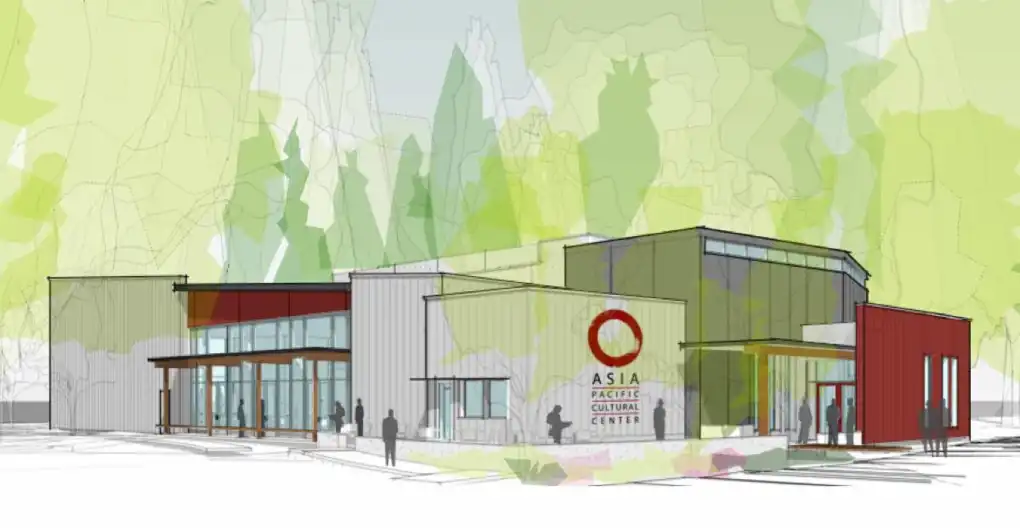 Asia Pacific Cultural Center (APCC) proudly announces the Groundbreaking Ceremony to commemorate the official beginning of construction of their new building in Tacoma.
It will be held at 9:30 a.m. on Friday, September 8, 2023, at 4851 South Tacoma Way. Elected officials, cultural leaders, and community members will join in the celebration of this milestone – a dream fulfilled!
"This blessing of a building for APCC is made possible through a great partnership with the Metro Parks Tacoma, and contributions from Foundations, Government, Corporations and the Community," APCC Executive Director Faaluaina Pritchard exclaimed when announcing the groundbreaking during the center's annual Luau last Saturday. "Thanks to the generous gifts from so many supporters we will be able to continue sharing the traditions and heritage of 47 nations within our community."
This is a much-anticipated moment in APCC's 27 years of service to the community. After 27 years of renting and leasing various building spaces, APCC has outgrown their current center. They are thrilled that they will soon have a new, multi-use cultural center — designed and built specifically to better meet programming needs and provide space to embrace more members of the community.
The new 18,500 square-foot, 2-story building has an impressive floor plan that includes more classrooms, offices, a commercial kitchen, a library, the Hall of Nations, an art gallery, and a large-capacity performing arts center for cultural celebrations and large festivals and events. It will have all the beautiful Asian and Pacific Islander elements and influences represented throughout this space for the community to be proud of and to feel welcomed to gather and meet. APCC will be able to expand their culture and arts programming for the community such as and Asia Pacific Culinary School and Entrepreneurship Program. Based in Tacoma, Washington, APCC serves a statewide audience through an array of programs, events, and services.
For more details, please visit the APCC website at https://www.asiapacificculturalcenter.org/newbuilding