Submitted by Hilltop Artists.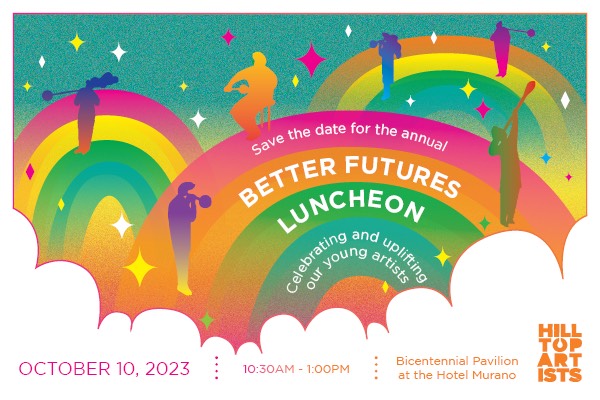 We're delighted to announce that our 2023 Better Futures Luncheon will be held October 10th, 2023 at the Bicentennial Pavilion at Hotel Murano.
This year, Hilltop Artists will center and celebrate LGBTQIA+ youth, showing our year-round support. Pride is every day at Hilltop Artists, and this October, it will be Hilltop Artists Pride at the Better Futures Luncheon!
Expect inspiring artist stories, a fun gathering of friends and community, a tantalizing silent auction, and of course LOTS of festive glass pumpkins.
Visit our website for more information about the Better Futures Luncheon and explore more ways to get involved!