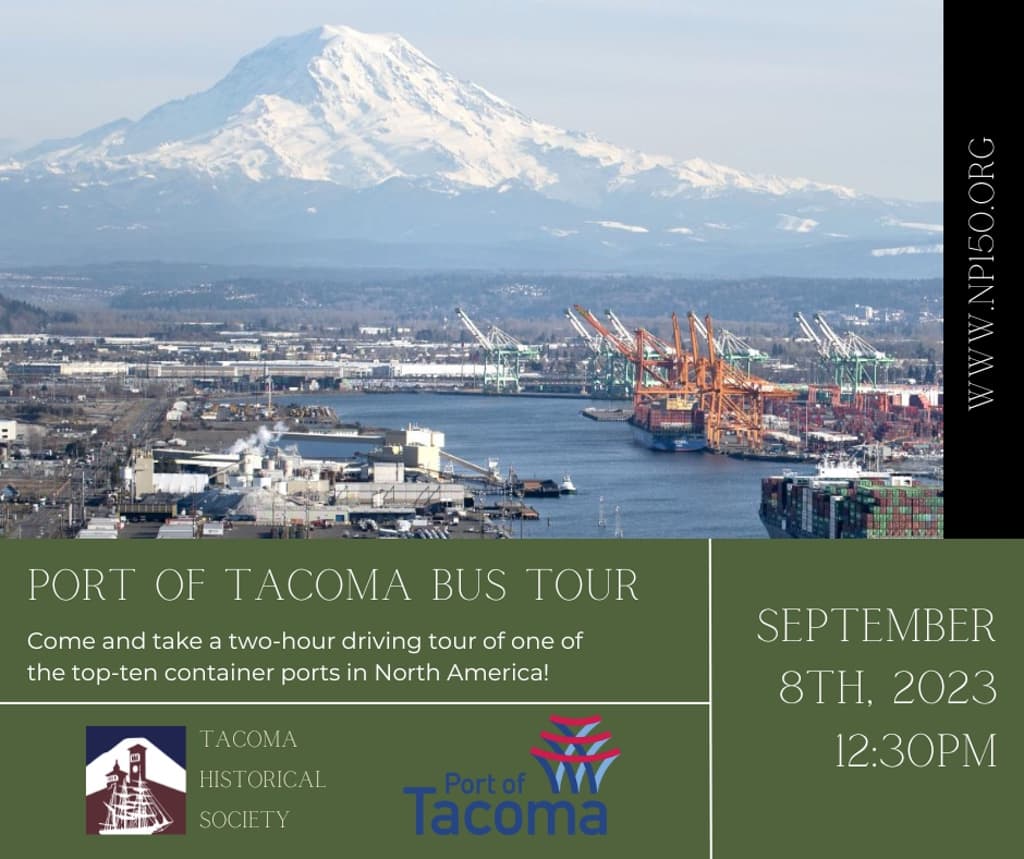 Port of Tacoma Bus Tour
September 8th @ 12:30pm
Fabulich Center
3600 Port of Tacoma Rd
Tacoma, WA 98424
Join Tacoma Historical Society and the Port of Tacoma for a bus tour of the Port of Tacoma. On the tour you will get an exclusive behind the scenes look at one of the top-ten container ports in North America! You will see HUGE cranes up close, some of the largest ships in the world, and learn about the diversity of cargo entering and leaving YOUR Port of Tacoma!
The tour will commence at the Fabulich Center at 12:30pm, with an introduction by Port of Tacoma Executive Director, Eric Johnson. We will then board the bus for a two hour tour lead by Leslie Barstow, Port of Tacoma Community Relations Manager.
SEATING IS LIMITED and registration is required. RSVP on https://www.eventbrite.com/e/port-of-tacoma-bus-tour-tickets-698653570637?aff=oddtdtcreator
This program is FREE or by donation. Donations can be made through Eventbrite or in-person at the event.
For questions call or email:
(253) 472-3738
info@tacomahistory.org
For information about other events included in the Northern Pacific 150th Commemoration, visit us at www.NP150.org.
Sponsored by Port of Tacoma.