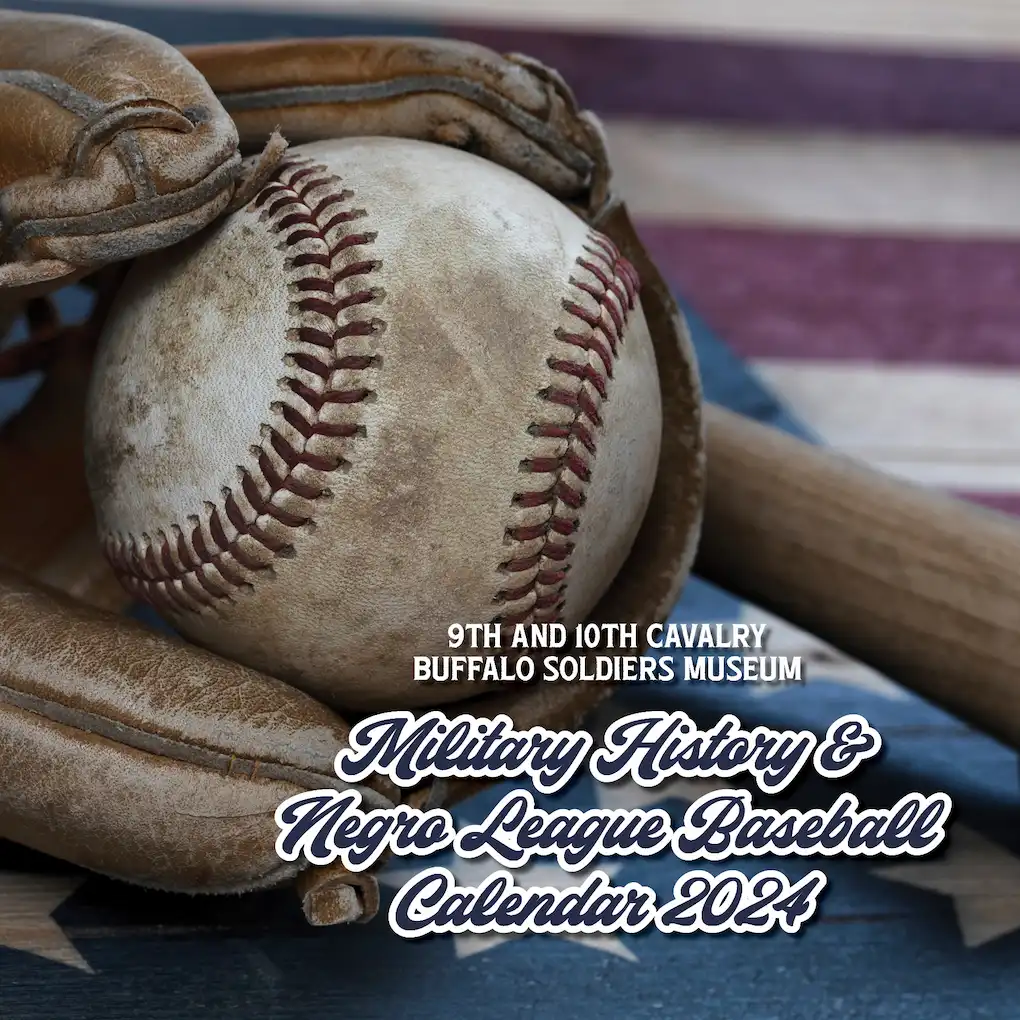 The Tacoma Buffalo Soldiers Museum is proud to announce their 2024 Military Baseball Calendars are now available. These legend packed calendars will allow you to spend an entire year with 12 of the greatest military baseball players of all time!   
Each calendar month brings to life a fascinating, untold story of a black military baseball player and highlights their significant contributions to American baseball history. Learn about 1st Sergeant Charles Douglas, son of the legendary orator Frederick Douglass, who became one of the first black baseball player of the post-Civil War period. Or World War I Army Lieutenant Tom Johnson considered one of the greatest players of the 1920s or WW II vet John Jordan "Buck" O'Neil the first black coach to work for the Chicago Cubs, and many more!
These, one of a kind, special edition calendars are not only educational, but make great gifts. Additionally, proceeds help support the museum's educational outreach to Pierce County youth.
This year's special edition is now available by mail order for only $25 per copy which includes shipping and handling. Just call the museum at 253-272-4257 and leave your name and return contact number.  This message line is available 24 hours a day. Or, you can purchase a calendar directly at the museum for just $20. Museum hours are noon to 4 pm Wednesday and Saturday or by appointment.
Don't miss out, supplies are limited, purchase your history packed 2024 calendar today!
The Tacoma Buffalo Soldiers Museum is located at 1940 South Wilkeson, Tacoma, WA 98405.