Submitted by Youth Marine Foundation.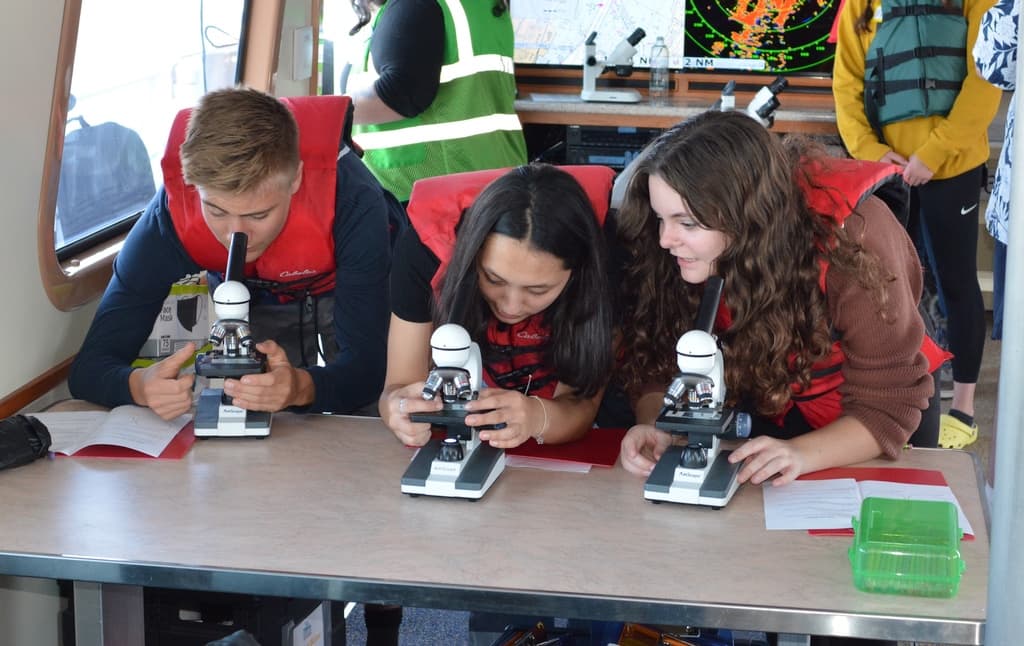 Tacoma-area youth are experiencing local waterways for the first time, thanks to the Youth Marine Foundation. Help bring even more students on board! Get tickets now for the annual YMF fundraiser.
'Taking the Helm' Youth Marine Foundation Fundraiser
When: Sunday, September 17, 2023
3:30 p.m. MV Doolin-Rogers boat tour with wine
4:30 p.m. Fundraising event: Catered dinner, youth speakers, special awards
Place: Tacoma Youth Marine Center, 820 East D Street, Tacoma
Tickets by Sept. 10: TacomaYMF.org
In the past year on the boat the Doolin-Rogers, thousands of students learned about marine-related careers and recreational opportunities. They conducted experiments, operated underwater robotics and studied animals and plants in local estuaries.
"We had a wonderful time introducing kids to all the opportunities connected to the water," said Tom Rogers, YMF co-founder and board president. "We're eager to expand the programs and reach even more students."
Tickets for the "Taking the Helm" fundraising event are on sale through September 10 at TacomaYMF.org.