Submitted by America's Automotive Trust.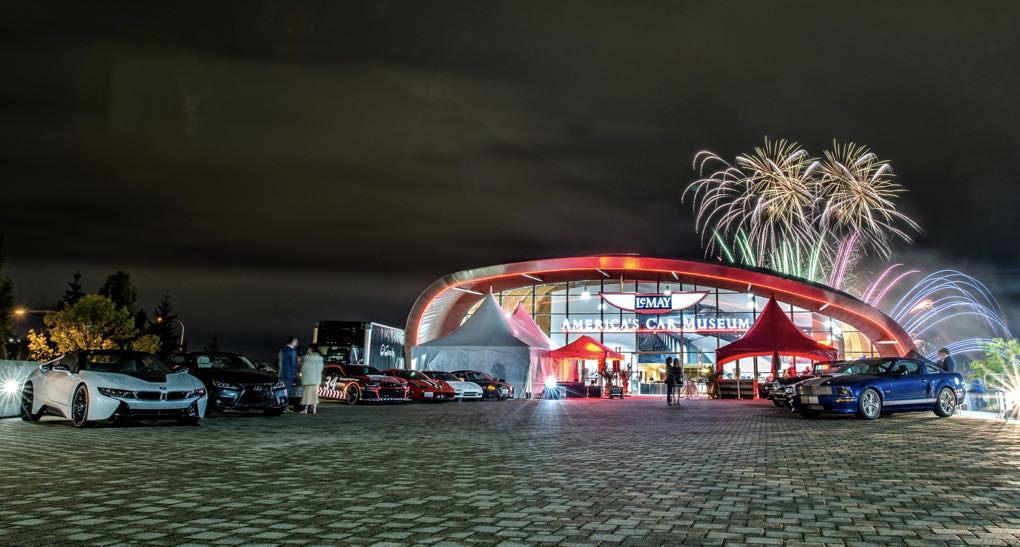 Tacoma, Wash. (Friday, August 25, 2023) – America's Automotive Trust (AAT) is inviting you to their biggest fundraiser of the year – The 11th Annual Wheels & Heels Gala hosted at America's Car Museum in Tacoma, WA on Saturday, September 9. This year's theme: Autostrada will pay homage to the passion and enthusiasm for high end vehicles and the automotive industry that surrounds them.
The Gala will be a climactic weekend of high-speed, high-fashion events celebrating the 11th Anniversary of America's Car Museum and promoting the vision of America's Automotive Trust.
The event, which takes place from 5-11pm with feature a sporty cocktail reception followed by a three-course dinner prepared by El Gaucho Tacoma, a live auction, and Montecristo cigar lounge. The evening will end with their signature firework show layered into the beautiful nighttime skyline of downtown Tacoma.
Each year, the annual Wheels & Heels Gala acts as the largest fundraising event to support AAT and its entities. America's Automotive Trust and its entities America's Car Museum and The RPM Foundation strive to perpetuate car culture for future generations and provide a vibrant platform by encouraging collaboration among like-minded organizations. Education is at the heart of everything AAT stands for, and driving is at the core – from the classroom to the open road. The generosity of those who participate in the auction and raise the paddle portions of the Gala help AAT secure opportunities to continue their mission of preserving car culture for the future. Among the auction items available are extraordinary experiences like one-of-a-kind vacations, events, special memorabilia, and even a special collector vehicle you can drive home in if you are the highest bidder!
America's Automotive Trust hosts their Signature Events annually at the very distinctive America's Car Museum in Tacoma in an effort to bring car enthusiasts and the local community in Western Washington together in one setting for exciting and extravagant events that also pay homage to the history, passion, and importance of car culture and the impact it has on us as a society. The Annual Wheels & Heels Gala is an evening tailored for you to enjoy great drinks, food, and entertainment while appreciating the automotive world and exotic cars among the company of fellow car enthusiasts.
Tickets to the 11th Annual Wheels & Heels Gala on September 9 are on sale now but selling fast! Secure your spot at this special event by purchasing your tickets here. For more information about Wheels & Heels Gala and other upcoming events located at America's Car Museum, visit americascarmuseum.org.
About America's Automotive Trust
America's Automotive Trust was founded with the goal of securing our automotive heritage for future generations. We bring together like-minded organizations that honor the past, celebrate the present, and drive the future of car culture to make a greater impact. Founding member organizations LeMay – America's Car Museum, RPM Foundation, America On Wheels Museum, and our premier membership programs Club Auto and Concours Club, as well as our affiliated partners, work together to foster a strong community where any enthusiast can thrive – from the classroom, to careers, to the open road. America's Automotive Trust is a nonprofit 501(c)(3) organization. For more information: https://www.americasautomotivetrust.org/