Submitted by America's Automotive Trust.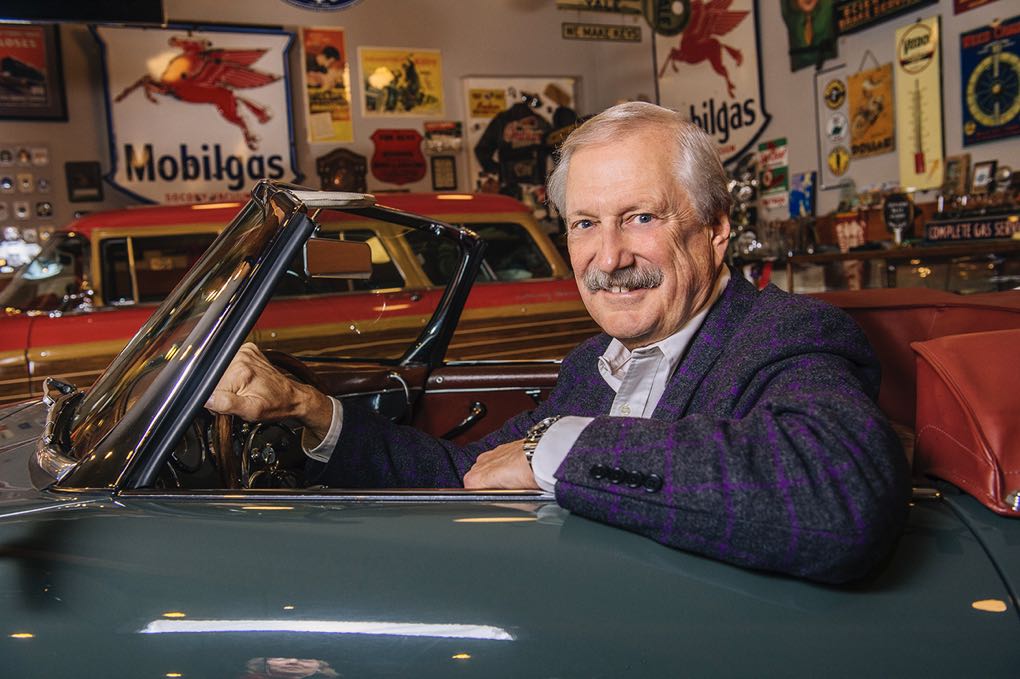 On September 8, 2023, America's Automotive Trust will present the prestigious Nicola Bulgari Award on Glenn Mounger, Chairman Emeritus of the Pebble Beach Concours d 'Elegance and prominent member of the vintage collector community.
Each year, the Trust confers The Nicola Bulgari Award on an individual who has made major contributions to the preservation of America's automotive heritage and promoted awareness of its importance to today's automotive culture. The Award is named for Italian collector, Nicola Bulgari, who has dedicated much of his life to this cause. Mr. Bulgari selects the annual recipient from a slate recommended by the Trust.
A highly regarded expert on classic cars from the prewar era, Mr. Mounger is a fan of everything from Brass Era vehicles to postwar sports cars. He is also passionate about the importance not only of preserving cars but of driving cars for enthusiast enjoyment. In fact, he brought the first Preservation Classes to the Pebble Beach Concours. He also pushed for innovative and intriguing exhibits such as a special class of bare chassis.
Mr. Mounger began to officiate at concours events in the early 1980s and continued through much of the 1990s. He was invited to join the Pebble Beach Concours Executive Committee in the spring of 1999, he stepped into the role of its Chairman that fall, and he served in that position through 2005. He continues to serve as its Chief Honorary Judge.
'Glenn's contributions to promotion of America's automotive heritage have been significant for decades now and he continues to be a quiet guiding force among key collectors and at significant events throughout the automotive world,' stated David Madeira, CEO of America's Automotive Trust. 'We are delighted to honor our good friend who has contributed so much to our own institution as well', he said.
Mr. Mounger also participates in and officiates at other concours near and far, and he serves among the directors or advisors of key organizations such as Classic Car Club of America Museum, LeMay—America's Car Museum and the National Automotive Museum.
The ceremony will take place at the Annual Gathering of the Trust's Concours Club on September 8, 2023 at LeMay—America's Car Museum. 
About America's Automotive Trust
America's Automotive Trust was founded with the goal of securing our automotive heritage for future generations. We bring together like-minded organizations that honor the past, celebrate the present, and drive the future of car culture to make a greater impact. Founding member organizations LeMay – America's Car Museum, RPM Foundation, America On Wheels Museum, and our premier membership programs Club Auto and Concours Club, as well as our affiliated partners, work together to foster a strong community where any enthusiast can thrive – from the classroom, to careers, to the open road. America's Automotive Trust is a nonprofit 501(c)(3) organization. For more information: https://www.americasautomotivetrust.org/