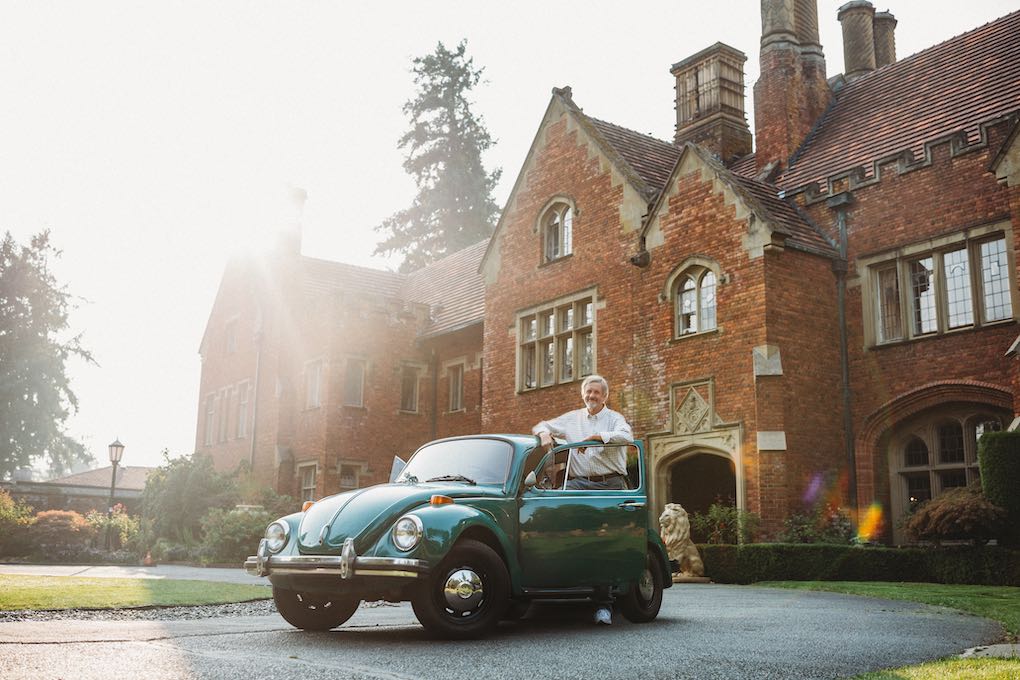 I love country roads. My wife of 50 years married did too. Especially in our little green bug, our first car. And especially in the spring when wanderlust beckons after a long, drab winter.
Most of our life we lived in the slow lane, really a two-lane backroad, one lane each direction.
Never straight, at least not for very long, the roads we traveled undulated through the hills, twisted along with the bends in the river, led to discoveries we'd never have had, had we been in a hurry.
With the rustic backdrop of a tractor, coated with a yellow-brown patina, which looked to have arrived at its final resting place before a weathered barn, and beyond that a white-picket fence enclosing a small cottage, a young girl sat upon a swing, oblivious to us watching as we rolled to a stop.
Bending her knees followed by stretching her legs, her black curls unruly as she swooshed back and forth, she reached yet higher and higher, the branch of the old oak tree easily bearing her tiny frame.
The swirl of sunlit leaves and blue sky seem captured in a face of sheer joy.
It was a fairytale moment in a whimsical place along a slow country road.
It reminded my wife of her own childhood.
My wife is gone now. My life-long traveling companion succumbed to a long, long battle with cancer on the first day of spring of this year.
When my heart is troubled, which anymore it often is and so I write about her, or take to the road in our little green bug, I think of our travels.
I think of that idyllic scene along a back-country road.
I think of the cottage she has exchanged for a mansion.
And I think of the sheer joy that describes her now.