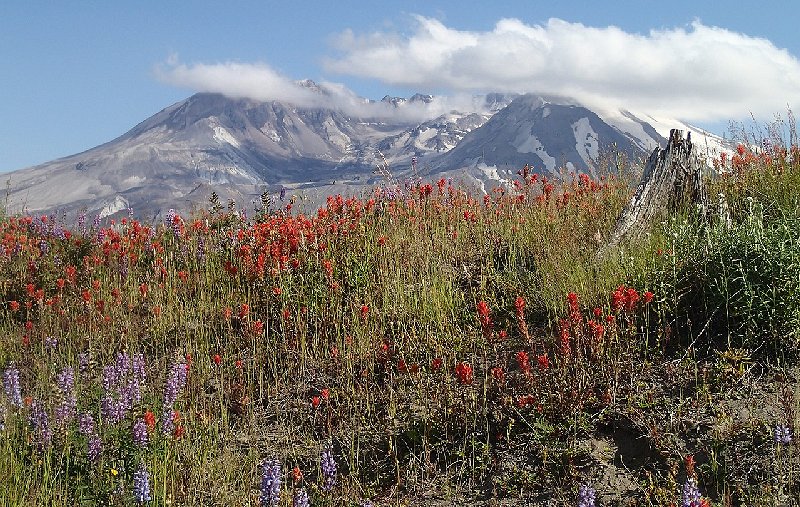 I enjoy reading our daily mail, from advertisements to happy greetings from friends or relatives, but what I really, really enjoy is the latest Archaeology magazine. I like reading about the past, but especially noting the information from today about what happened ages ago in many places around the world. My favorite section is called just that, Around The World.
This month Jason Urbanus tells of investigations, recovered musket balls, a Maya canoe left in a 16th century sinkhole, and plant materials used to make textiles, ropes, and baskets created with stone tools from 39,000 years ago. I love the tales and details, but it is so sweet to read about the simple things even closer to home: Washington, Idaho, and Oregon.
The Rimrock Draw Rockshelter could well be the earliest human occupied site in North America. Handmade stone tools have been found buried beneath layers of ash from Mt. Saint Helens which drifted eastward to Cooper's Ferry, Idaho. Those of us who saw the result of the 1980 eruption know the power of an eruption like the one from 18,000 years ago. That figure pushed back our knowledge of inhabitancy another 2,000 years.
I love the news because it connects Washington, Oregon, and Idaho. We can take pride in the studies and information as we rub elbows with other great finds from all around the world. The next time you head south on I-5, keep an eye out for Mt. Saint Helens, enjoy the scenery, and the little piece of information you can share with friends.