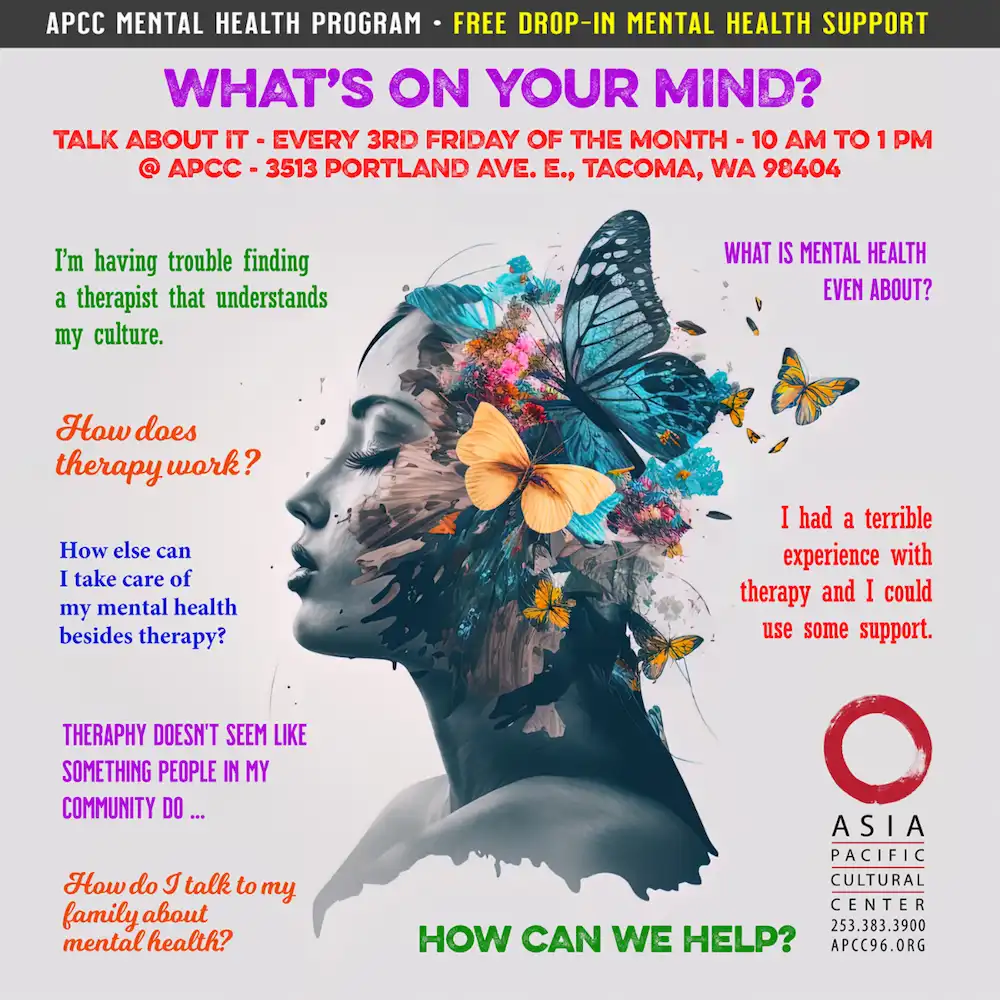 We are thrilled to announce our upcoming series of FREE drop-in engagement sessions titled "Let's Talk About Mental Health". These sessions are designed to create an open and inclusive space where you can freely discuss your questions, concerns, and thoughts about mental well-being. Join us on the third Friday of every month at Asia Pacific Cultural Center as we kick off our first session on August 18, 2023.
Save the Date: August 18, 2023
Time: 10:00 am – 1:00 pm
Location: Asia Pacific Cultural Center
For more information, please call Chris at 253- 414-7208 or e-mail us at mhprogram@asiapacificculturalcenter.org
Meet Your Host: Cynthia Huynh-Wu, MA, LMHC
Guiding our discussions is Cynthia Huynh-Wu, a dedicated mental health professional and experienced counselor.
Cynthia is committed to fostering an environment where everyone's voice is heard, and no question is left unanswered. Her background as a Licensed Mental Health Counselor ensures that you'll receive the guidance and support you need during our engaging sessions.