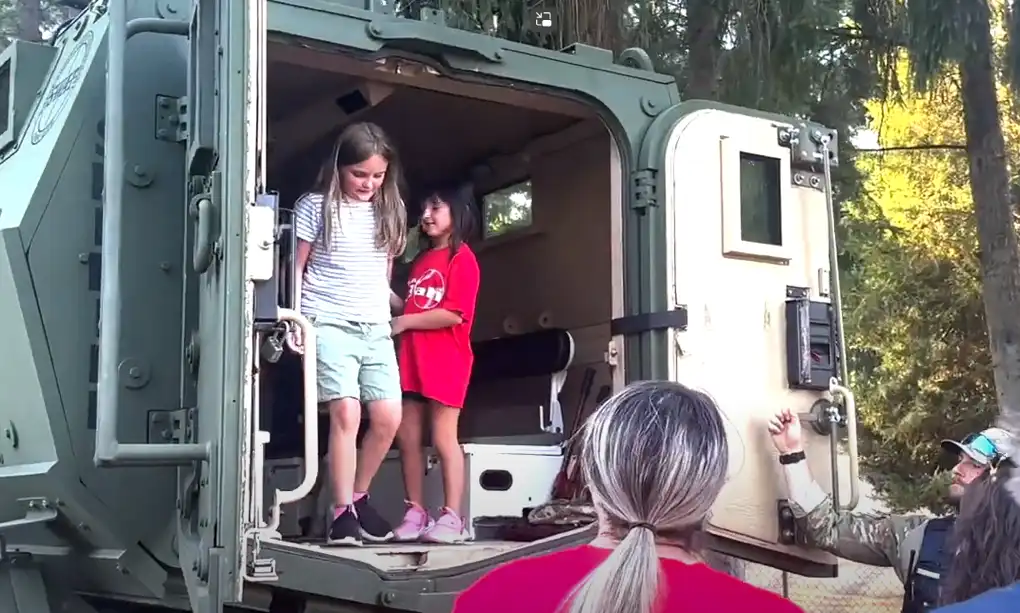 Each year, on the first Tuesday of August, we celebrate National Night Out. It's a chance for neighbors to get together, get to know each other better, and take a united stand against crime in their communities. Our deputies always have a great time visiting the Pierce County block parties and chatting with community members.
Unfortunately, just as NNO parties were kicking off last Tuesday, a large brush fire broke out on Brookdale Rd. Many of our deputies were assigned to go door-to-door and evacuate residents. By the time the fire was contained, 911 calls had backed up and deputies spent the rest of the night trying to catch up.
Our deputies and command staff were very much looking forward to visiting all of the celebrations across the county. If we missed your party, we apologize and we hope that you will host a celebration (and invite us) again next year.