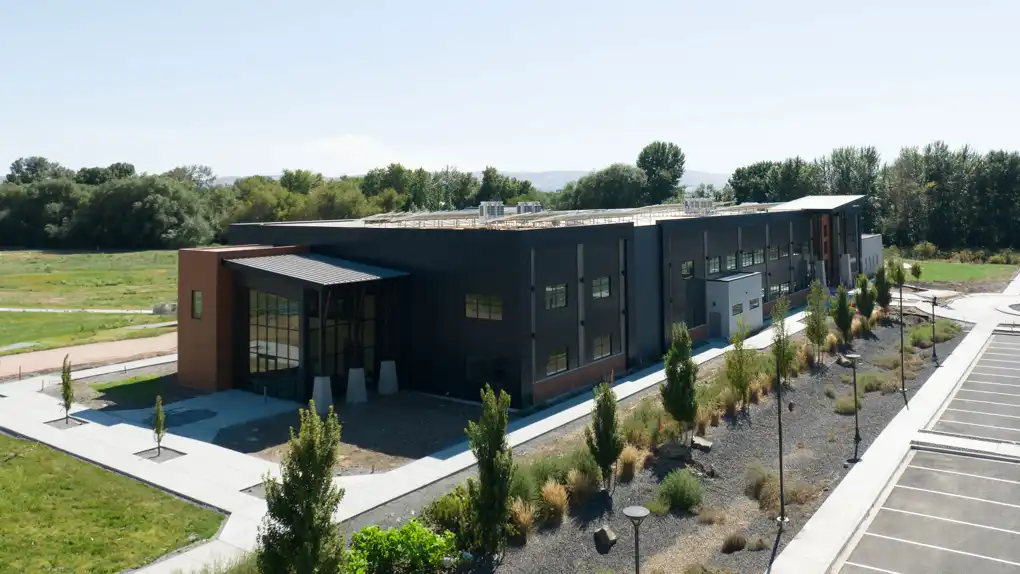 TACOMA, Wash. — Pacific Northwest University of Health Sciences (PNWU) in Yakima will unveil the MultiCare Learning Center (MLC) this month.
MultiCare Health System agreed in 2021 to donate $8 million to the university in support of education programs that help build the next generation of health care workers.
The 53,000-square-foot building includes cutting-edge medical simulation labs, an occupational therapy performance lab, a pediatric sensory gym, individual and group study areas, social gathering spaces, and access to innovative medical education equipment.
"MultiCare has been partnering with PNWU since 2019 to help develop tomorrow's health care professionals," said Bill Robertson, CEO of MultiCare Health System. "Ensuring our communities continue to have access to the health care services they need in the future requires investing in students today. Building this learning center is just one step in that important work."
The MLC's large and versatile design aims to bring together students from a wide array of health science programs, including PNWU's College of Osteopathic Medicine, School of Physical Therapy, School of Occupational Therapy, School of Dental Medicine, and Washington State University's College of Pharmacy and College of Nursing.
"Lots of universities have OT and PT and DO and all these different things, but to design a building that essentially ensures that they all come together is quite rare," explained Heather Fritz, PhD, founding program director of PNWU's School of Occupational Therapy. "When you get all these highly trained people together — people who know how to work together and who to call in to make sure their patients are getting the care they need — that is doing it right."
The MultiCare Learning Center continues a partnership between the health system and the university to enhance medical education and health care delivery in the Pacific Northwest. PNWU and MultiCare announced that partnership in 2019, aiming to expand education opportunities for students pursuing health careers to meet the growing demand for health care professionals in our region.