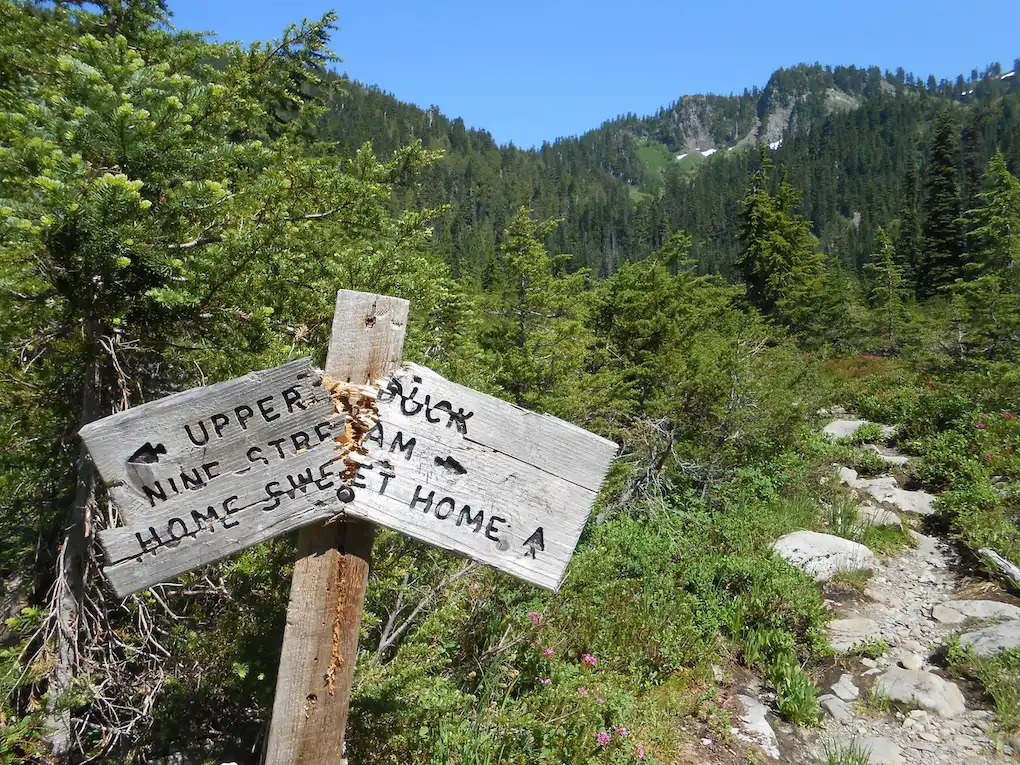 My wife and I stood at the trailhead where I reminisced about the hike my dad and I had taken over a half-century before.
As I reflect now upon the loss of my wife to cancer after 50 wonderful years together, I think how walking that trail with my dad was so like our married life.
We weren't in a hurry to get where we were going. It was more important to explore along the way. Fun side trips off the main trail; leisurely making our way along; campfires and s'mores.
Eventually, however, we came to the end.
And there we stood. Awestruck. The forest canopy had given way to a most beautiful valley. Cascading down nearly everywhere were these showers-of-blessing.
There was one more destination awaiting.
Far above the valley there was a meadow which we reached through no little trouble, the trail being narrow, rocky, and steep. Weary upon arrival, we were greeted by a creek that bubbled along, its cheery path bordered by long-bladed grass that bent beneath the morning dew. The sun peeking from behind the snow-capped peak made the dew-drops sparkle like diamonds.
The most beautiful spot in all the world was this place. A place from which you could see forever.
Of course, we were not the first adventurers to stake their claim as someone preceding us had placed a sign there along the well-worn trail to connote their impression of what they'd felt upon arrival – and how hard it was to leave.
The signpost read, "Home Sweet Home."
She's there now.
And I'm still climbing.