Lakewood Playhouse announcement.
We are thrilled to welcome you to Season 85, a significant milestone for this small theater. Our journey began back in 1938, and since then we have been dedicated to building community and enriching the cultural landscape in Lakewood.
The first thing we have to do is express our immense gratitude to Scott Campbell for his considerable efforts in seeing us through a challenging period of transition and renewal. He is a wonderful human and talented artist, and we wish him all the best as he moves forward to pursue other opportunities.
Season Tickets are now available! We have a fantastic lineup full of incredible stories. The shows will all be performed in the round, offering a unique and intimate experience. Try our side and back seating sections to be truly immersed! Click here for more information.
We are deeply grateful for the unwavering support our community has shown us through generous donations, active involvement, and incredible patience during the changes we've undergone this past year. Lakewood Playhouse would not exist without you. Thank you for being an invaluable part of our journey.
We look forward to sharing unforgettable moments of pathos and joy with you this season.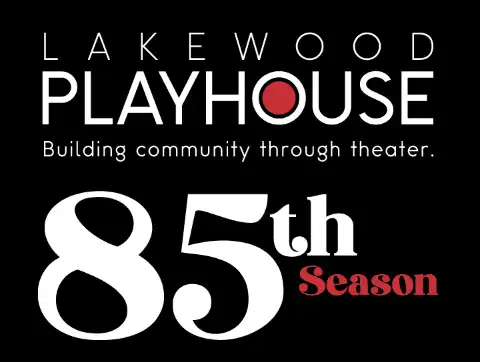 Complete Works Of William Shakespeare (abridged)[revised] by Adam Long, Daniel Singer, and Jess Winfield
Audition Aug 7-11
Performances Sept 22 – Oct 8
Pay What You Can 9/28
The Seafarer by Conor McPherson
Audition Oct 16-20
Performances Dec 1 – 17
Pay What You Can 12/7
The Giver from the Newberry Award-winning book by Lois Lowry, adapted by Eric Cole
Audition Dec 18-21
Performances Feb 9-25
Pay What You Can 2/15
Incorruptible by Michael Hollinger
Audition Feb 12-15
Performances April 5-21
Pay What You Can 4/11
By the Way, Meet Vera Stark by Lynn Nottage
Audition Apr 8- 11
Performances May 31 – June 16
Pay What You Can 6/6