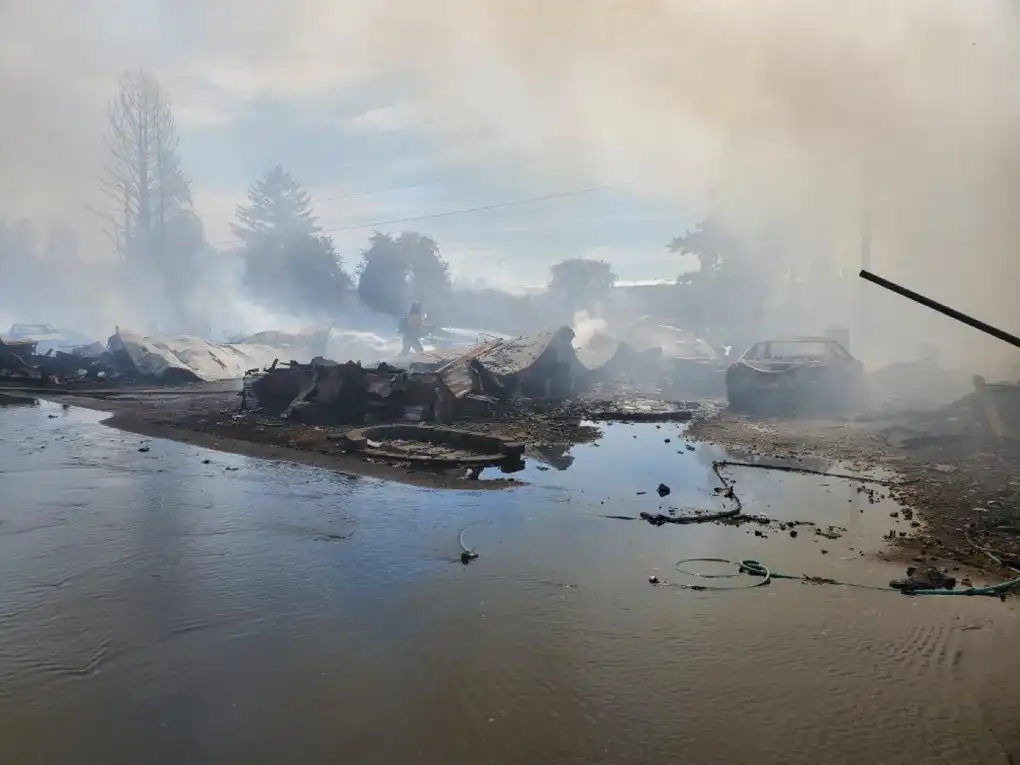 West Pierce Fire & Rescue reported via Twitter/X at 2:45 pm on August 4 that crews were on scene of a fire at 146th and Murray Rd in Lakewood.
This began as a brush fire and extended to the Jamestown Mobile Home Park in the Woodbrook neighborhood. At least 7-8 mobile homes are potentially involved. Residents in the mobile home park have been evacuated. Unknown if there are any injuries at this time.
As of 4:47 pm, there are 8 mobile homes that are total losses and at least 4-6 additional units that sustained heavy damage. Firefighters are in the process of accounting for the occupants within the mobile home park.
Pierce Transit is on scene with a bus to help cool down and temporary give shelter to those occupants. Red Cross NW will assist those who have been displaced.