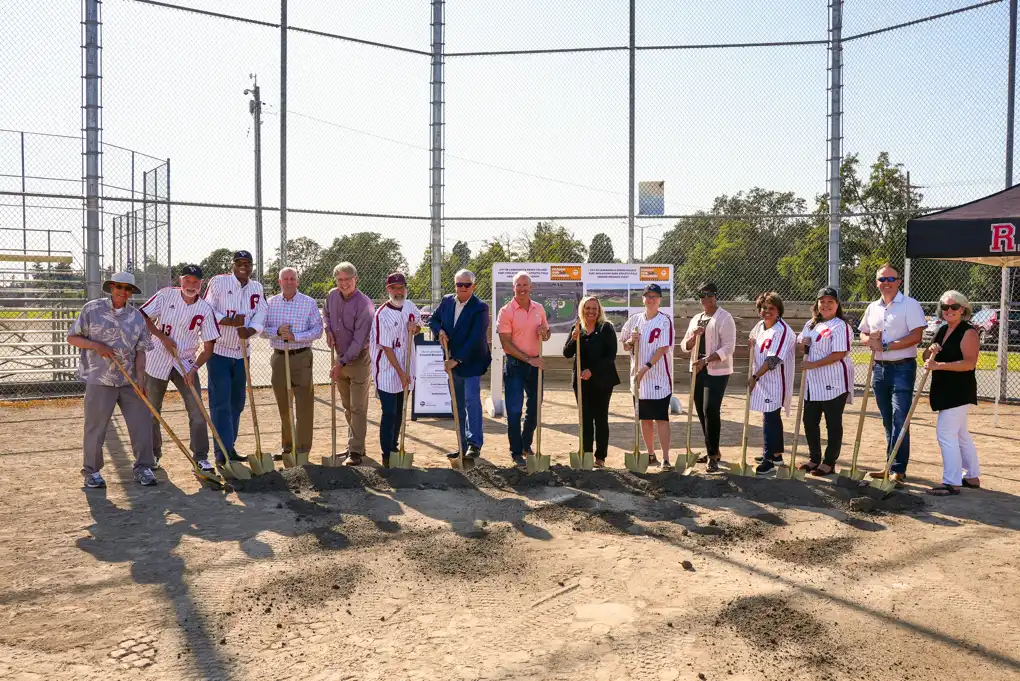 Mayor Jason Whalen, Deputy Mayor Mary Moss and members of the Lakewood City Council were joined this week at Fort Steilacoom Park for a groundbreaking ceremony. Peirce College Chancellor Dr. Julie White, Puyallup campus President Dr. Chio Flores, Athletic Director Duncan Stevenson and state Rep. Mari Leavitt were all there.
Golden shovels in hand, the group celebrated a partnership between the city and Pierce College. The fields at Fort Steilacoom Park will be transformed. The project wouldn't be possible without the support of 28th and 29th state legislators. They helped secure state funding for the improvements.
The city and Pierce College are collaborating on the development of a collegiate sized baseball field with additional amenities. The field will become the home field complex for the college's Raiders baseball program. The city will also add synthetic turf to its other ballfields.
Field 1 will be developed to meet National Collegiate Athletic Association (NCAA) standards. Features of the complex include:
Full-field synthetic turf
A new backstop
Expanded and accessible spectator seating
Field lighting
New dugouts
Fencing
Batting cages
A press box
Scoreboard
Storage areas
Safety elements and utilities
The project is estimated at over $7 million. Pierce College will pay the full cost to build the home field and additional improvements. The city will contribute $1.6 million in grant funding to the project.
The city's Parks and Recreation Advisory Board was consulted as the project moved through its preliminary design phases. The Lakewood City Council reviewed and approved contracts and recommended a preferred location for the complex.
Permit applications were submitted in January. Construction activity is anticipated to begin the week of Aug. 7, 2023 with the installation of fencing around the field.
Additional updates and details about construction and impacts on the park and public access to the ball fields will be shared as the project progresses.