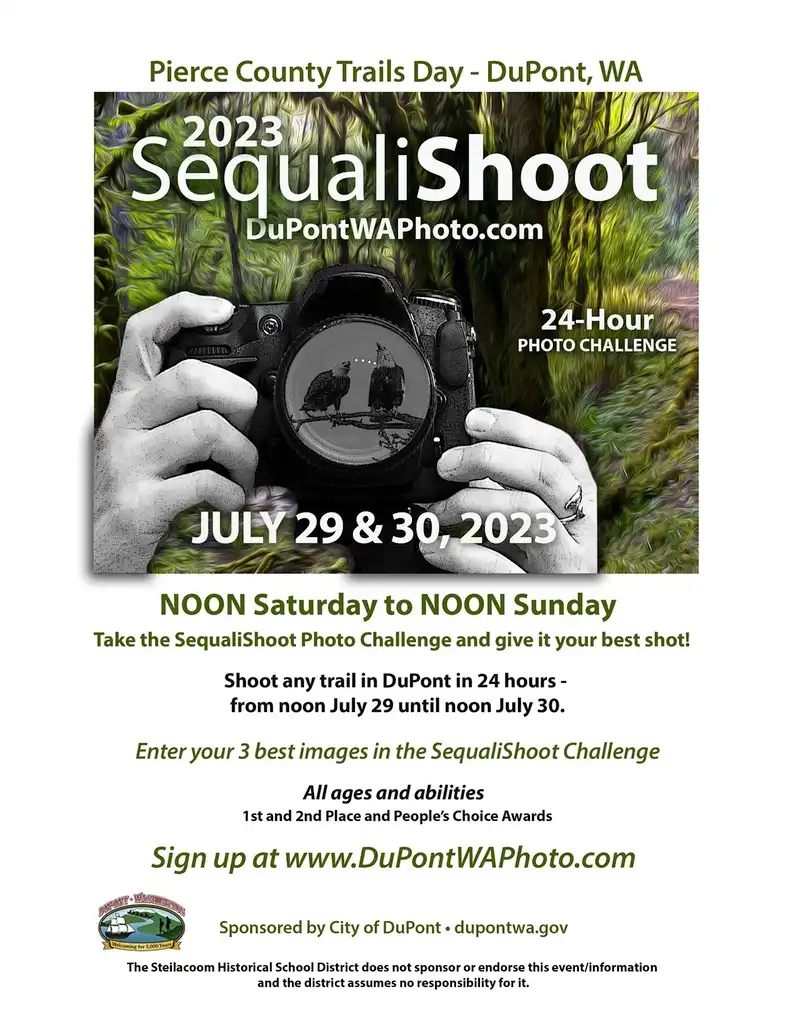 The SequaliShoot Photo Challenge asks photographers to take their best shot of any of DuPont's trails – in 24 hours – and submit up to three images for judging. There are two categories of judging and awards – one for youth up to age 17 and one for adults 18 and older.
Sign up here: https://dupontwaphoto.com/photo-experiences/
The photo challenge run from noon July 29 through noon July 30 on any of DuPont's trails.