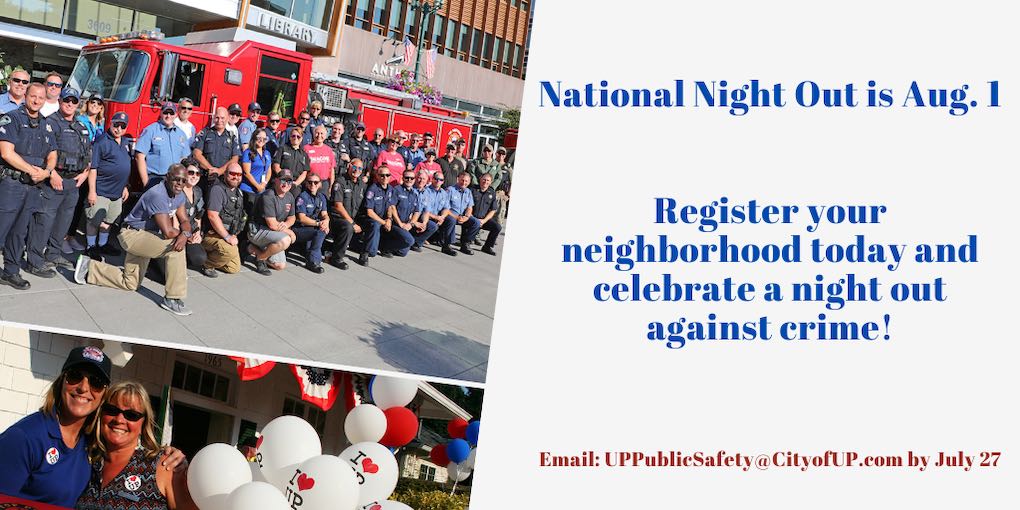 Residents of U.P. will join neighbors around the country in National Night Out festivities on Tuesday, Aug. 1. Those who want their neighborhood potluck or cookout included on the list of stops that the City's public safety caravan will make must register with the City by Thursday, July 27. Nearly 20 neighborhoods have already signed up to have members of the U.P. Police Department, West Pierce Fire & Rescue, City Council members and City staff visit their neighborhood celebrations in public safety vehicles.
National Night Out is a nationwide event designed to show support for community-police partnerships and neighborly connections. U.P. has participated every year since the City was incorporated in 1995.
Email UPPublicSafety@CityofUP.com to register!