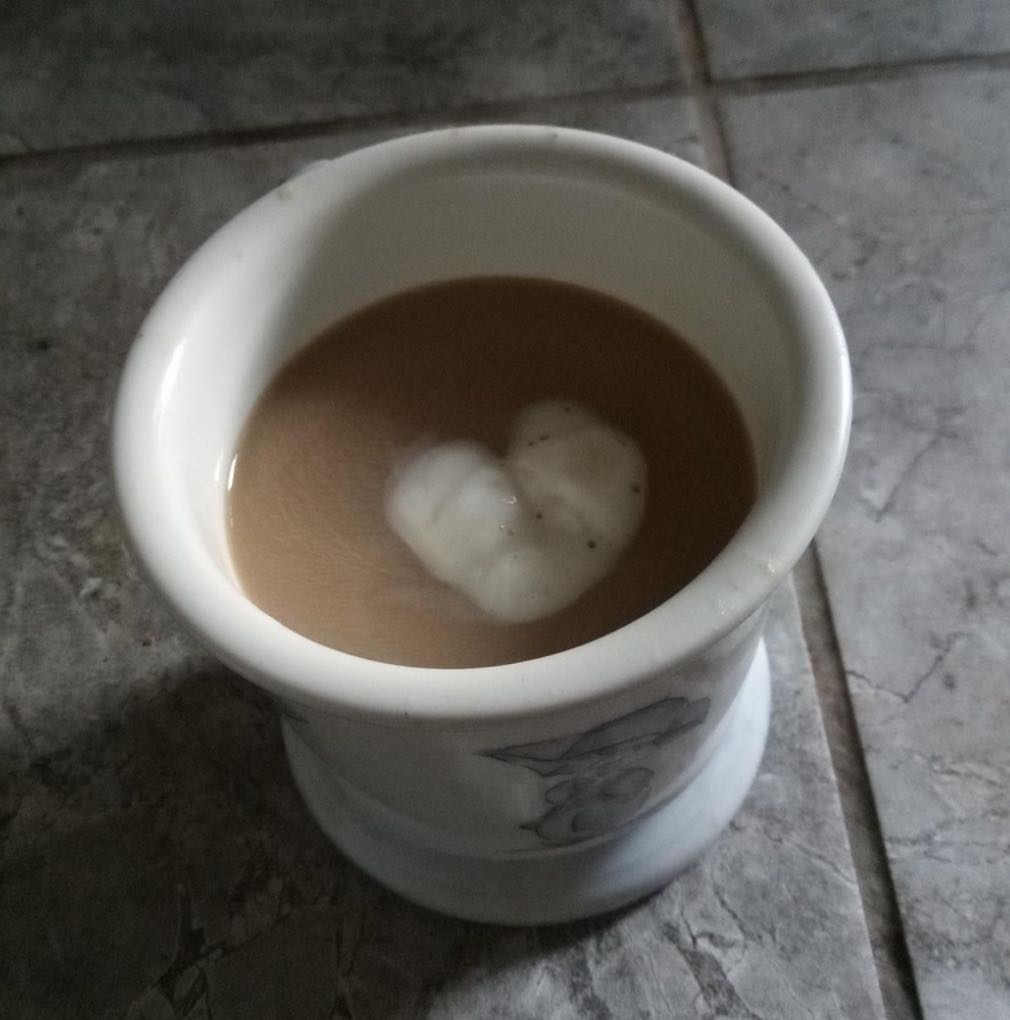 Anymore, since she's been gone, it's the simple things, the God-reminder things, which bring tears even while smiling.
It is the very last bit of whipped cream sprayed on coffee that takes the shape of a heart even as my own heart melts.
It is the most delicate of all flowers – "Inspire your home with the Phalaenopsis orchid" the tag reads – that decides to bloom in the bay window of that same kitchen counter, as if bestowing a blessing on the figurines below.
She was Dutch.
Delft dishes she collected are on abundant display.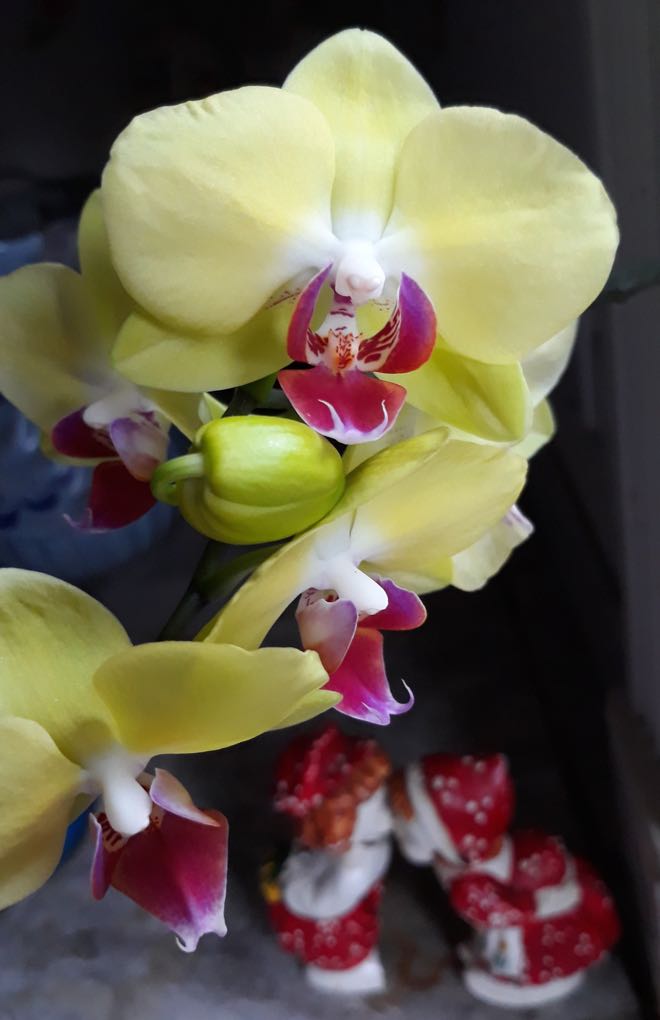 Tiles depicting scenes of windmills and tulip fields border the fireplace.
She inspired our home.
And because she inspired our home, loving me like she did for 50 years, I have not forgotten what happiness is.
I am reminded every day.