Story by Pamela Sleezer.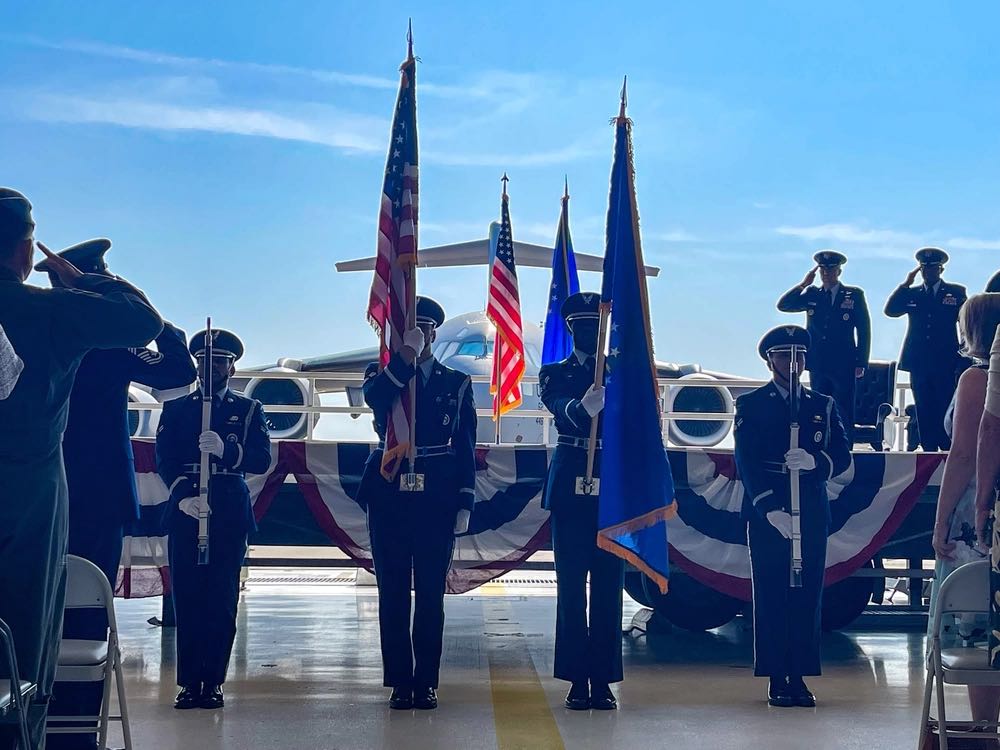 JOINT BASE LEWIS-McCHORD, Wash. – The Airmen of the 627th Air Base Group welcomed a new commander July 6, as Col. Christopher Hall passed the reigns of responsibility to incoming commander Col. Brandon Sokora.
During a ceremony held at McChord Field and attended by service members, family and friends from across Joint Base Lewis-McChord, Hall talked about his experiences over the past two years and thanked the men and women who have followed his leadership.
"My only hope is that you never thought that this group was ever about me," Hall said directly to the 627th ABG Airmen in attendance. "What I hope you learned is that it's all about you. My job was simple. All I had to do was block and tackle and try to knock down barriers so that I could give you the space to be able to innovate, collaborate, integrate and celebrate."
In addition to commanding the 627th ABG, Sokora takes over Hall's role as deputy commander of JBLM. During his first remarks as commander, Sokora pledged to continue Hall's efforts at blocking and tackling for the success of his new team.
"Team McChord, joint base partners, our journey together starts today," Sokora said in his first remarks as commander. "We will be better; we will be stronger. We will build upon the legacy of the Hall's starting today. It's game time."
Sokora and his family come to JBLM from Shaw Air Force Base, S.C., where he served as director of installations for 9th Air Force. There, Sokora assisted with the development of contingency plans, the execution of military design and construction, the delivery of service contracts and the employment of emergency services enabling power projection platforms supporting air operations for the United States Central Command area of responsibility in Central and Southwest Asia.
Sokora's experience makes him a perfect candidate to fill the shoes of Hall, according to Maj. Gen. John Klein, commander of the U.S. Air Force Expeditionary Center, at Joint Base McGuire-Dix-Lakehurst, N.J., who presided over the change of command ceremony.
"Colonel Sokora brings an exceptional set of skills and experience," Klein said. "I look forward to watching the 627th further thrive under your leadership."