Submitted by Nancy Henderson.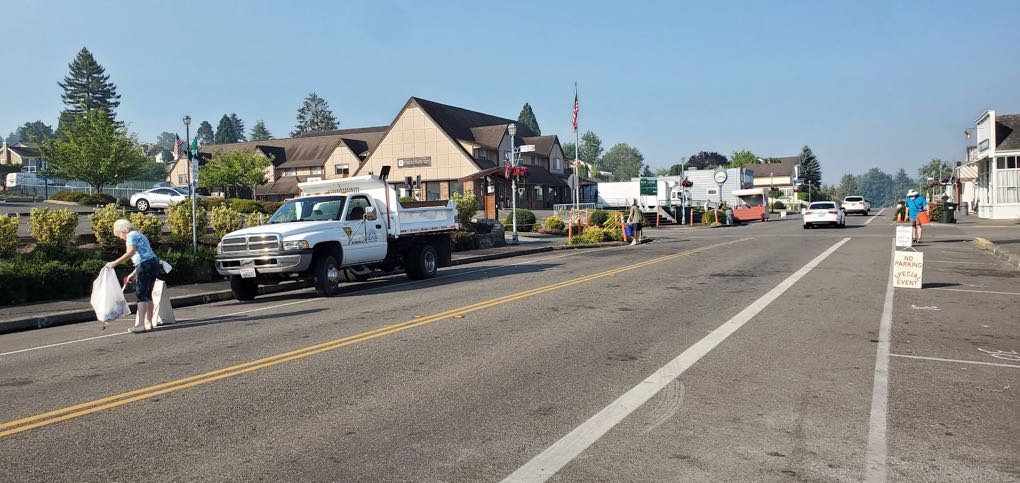 So typical of Steilacoom is the outstanding response of Town volunteers to report in early morning hours to clean up our parks and Town streets. This morning, July 5, a total of 42 enthusiastic volunteers collectively donated 62 hours, resulting in the disappearance of both macro and micro trash. Participants included both individuals and families working together. Ages of volunteers ranged from 4 to upper 70's. No one claimed the title of Most Senior.
Well before the Farmers Market was underway, there was no trace left of candy wrappers, cans and bottles, and other unwelcome byproducts of the celebration the day before. Many of the plastic bottles, cardboard, and aluminum cans were recycled, with cans being donated to the Kiwanis bin at the Community Center. The proceeds support our SHSD students.
There are too many people to thank individually, but know that all your work is very appreciated, particularly by parks workers who can find the work of the 5th of July overwhelming. This effort was a demonstration of our gratitude to them for the good work they do day in and out to keep Steilacoom well-groomed, clean, and beautiful.
Thank you, volunteers!