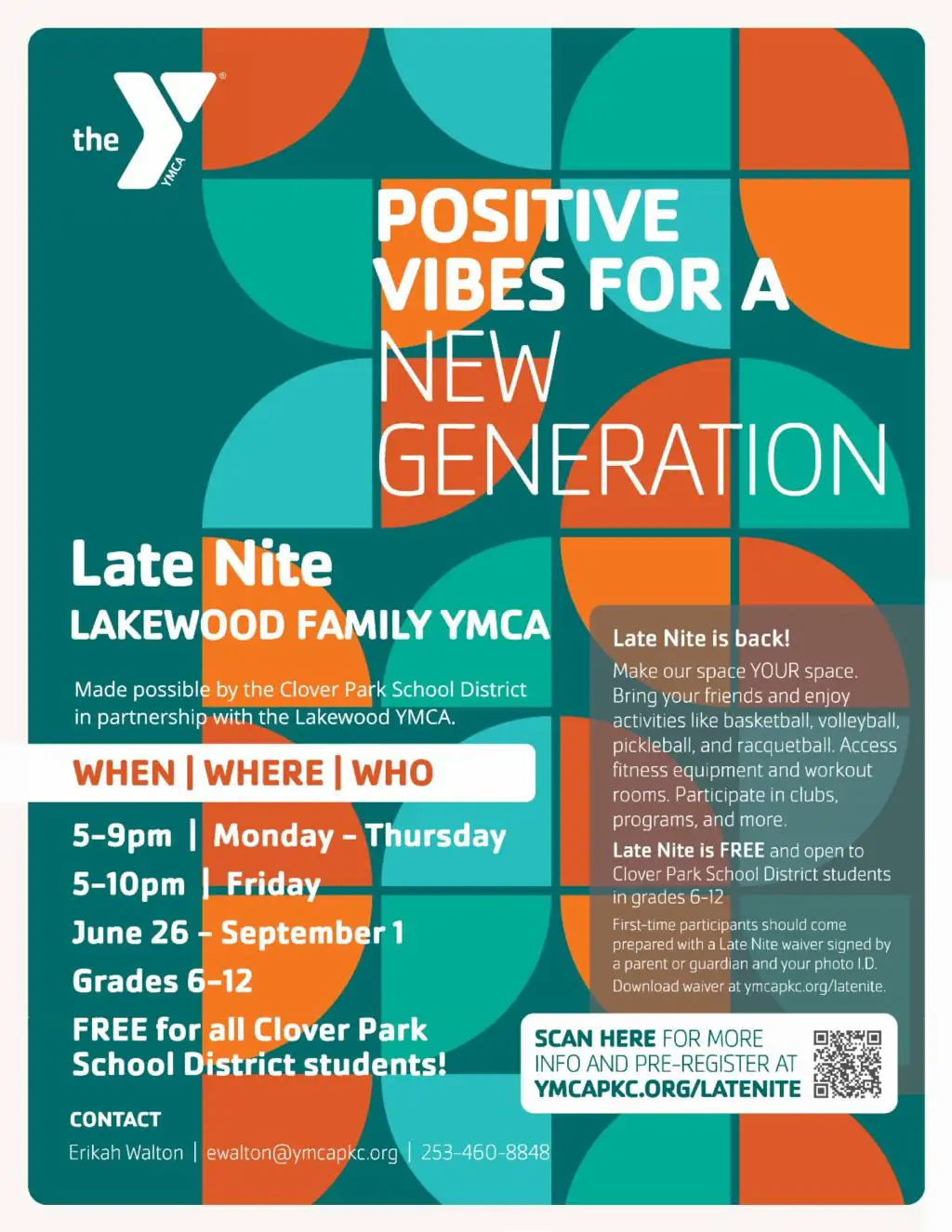 Clover Park School District (CPSD) is partnering with the Lakewood Family YMCA for Late Nite beginning June 26. Late Nite is a free teen wellness and violence prevention program that offers all CPSD students in grades 6-12 a safe space to spend time with friends, meet new people and stay active each weeknight this summer.
Late Nite is a drop-in program and students can attend any days they choose. The program is available Monday through Thursday from 5-9 p.m. and Fridays from 5-10 p.m. and runs through Sept. 1.
Students will be able to play activities like basketball and racquetball, access fitness equipment and workout rooms, and participate in clubs, programs and more. A full schedule of events is available at the Lakewood Family YMCA.
For more information and to register, visit the YMCA's Late Nite webpage. First-time participants are required to bring a Late Nite waiver signed by a parent or guardian and present photo ID.
For transportation information, visit the Pierce Transit System Map webpage for bus stops and times. Students can ride all Pierce Transit buses for free with an ORCA card. Interested students can reach out to our secondary summer school sites (Clover Park High School, Lakes High School and Thomas Middle School) or the district's Secondary Education Office to receive a free ORCA card.