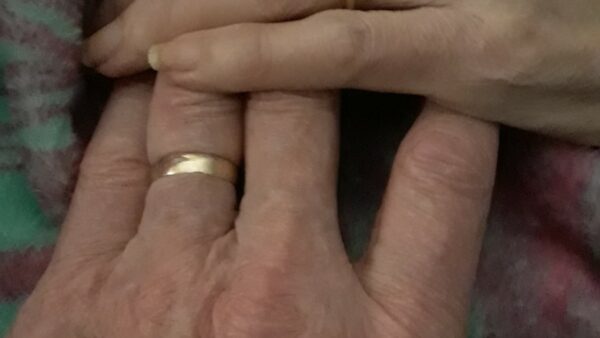 Two days before she died – the end approaching following her long, long battle with cancer – I was reading to her from our favorite author who wrote a fictional, whimsical series of romance novels we'd come across early in our marriage, some 50 years before.
She was asleep, I think, so I gently lifted her hand and placed it over mine.
It was W. Somerset Maugham who bemoaned, of humanity in general that "life slipped through their fingers unlived."
We lived life, my wife and me.
A life unlived is like a house unfurnished, but our house was certainly furnished. Four children and 10 grandchildren occupied much of the furnishings, the Thanksgiving table ever expanding; the presents beneath the Christmas tree spilling far beyond the lowest branches; birthdays and any day of no special occasion at all were invariably characterized by chaos, the kind of chaos that engenders laughter, raucous chaotic laughter bouncing off the walls.
A life unlived is a life without taking time for reflection. And now that she's gone, that's what I have time for. Among her flowers, alone at my desk, I seem to have far more time than ever before to consider how very blessed I've been.
It's my most important hour of the day.