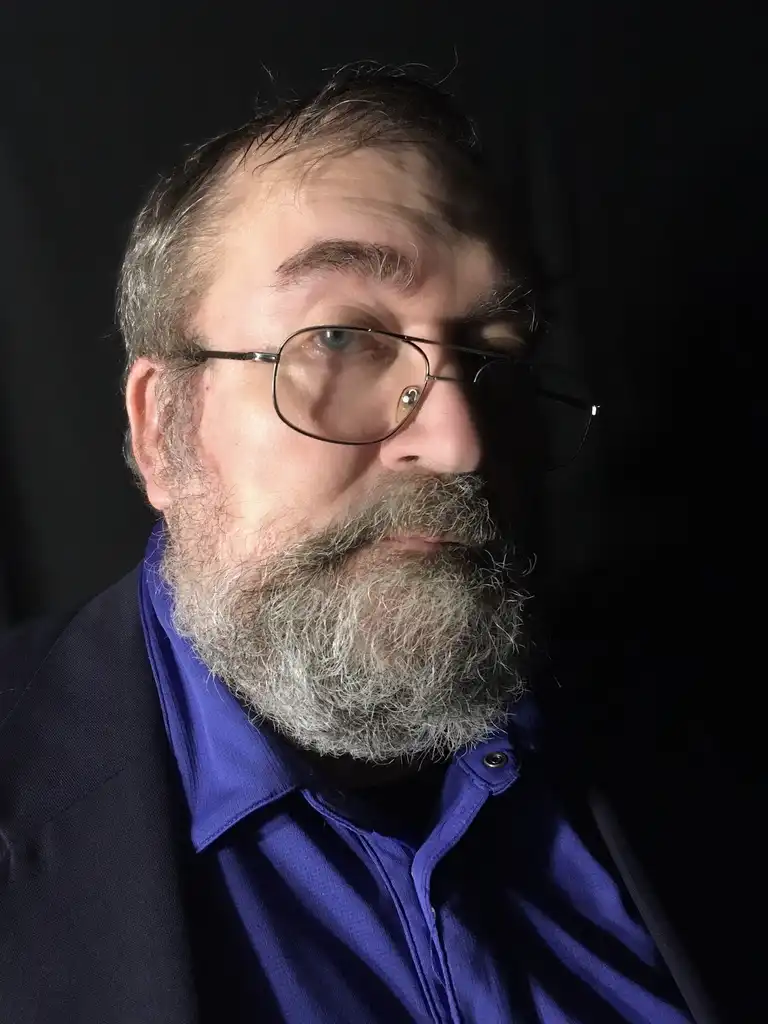 Author Marshall Miller from Port Orchard, WA, is a retired senior special agent/federal investigator. He started out to be an investigative reporter many years ago, but he says, "Fate put me into Law Enforcement". He published a book locally in 2014. Marshall belongs to and is the director of the Kitsap Literary Artists and Writers, LLC (KLAW). When Marshall doesn't write, he occupies himself with history and firearms.
Which genres do you cover?
Marshall Miller: Speculative Fiction, Crime Thrillers, Fantasy, and Horror.
Which is the latest book you had published, and what is about?
Marshall Miller: "Jade Eyes" and "Survivors" were published around the same time by Blue Forge Press. "Jade Eyes" is based on my experiences as a federal criminal investigator in Seattle and involves smuggling and human trafficking. "Survivors" is a prequel to my Tschaaa Infestation SF series concerning two siblings trying to survive and not be eaten by the Aliens in the early days of the Infestation.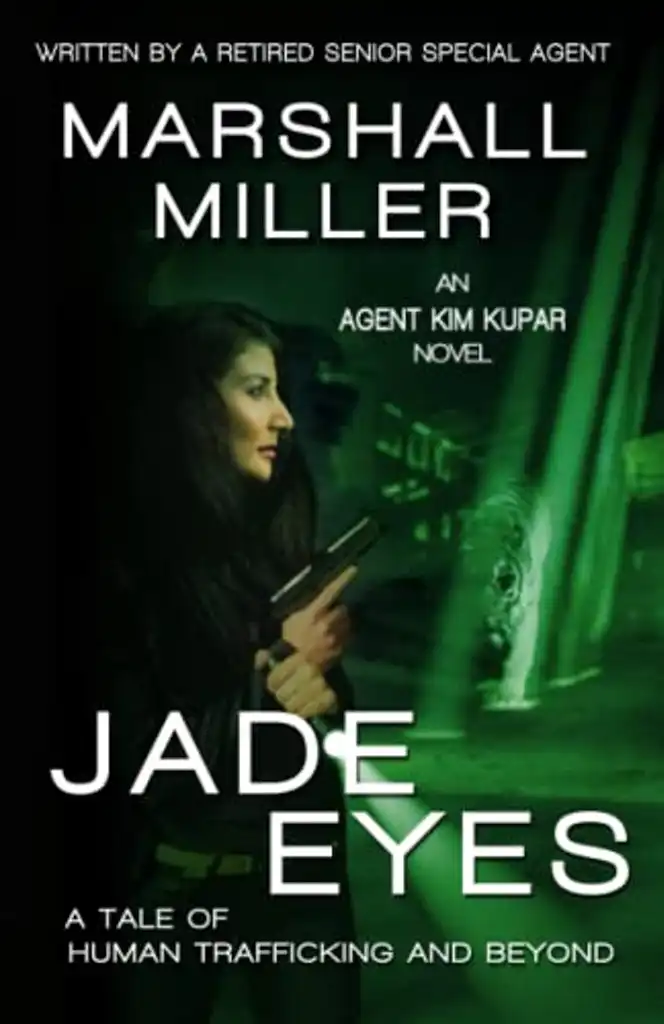 At which book events can readers find you?
Marshall Miller: Blackberry Festival, Kitsap Fair, Book 'em Book Store BBQ2U, and various events involving KLAW and Blue Forge Press.
Which book event connecting you with readers is your favorite and why?
Marshall Miller: Blackberry. It was the first large event KLAW set up, and I enjoyed the various readers I met.
Do you have any specific messages to your readers and, if so, which are they?
Marshall Miller: I try to have some hope in the outcome of my series with more pessimistic horrific endings in my stand-alone short stories. We are basically nasty monkeys, but humans can overcome our baser drives if we work at it. Good guys have to set examples, even when they are flawed.
Which writer(s) keep(s) inspiring you and why?
Marshall Miller: I read a lot of classic and current SF writers. The various styles inspire me.
Do you have specific writing habits?
Marshall Miller: I try to write each evening.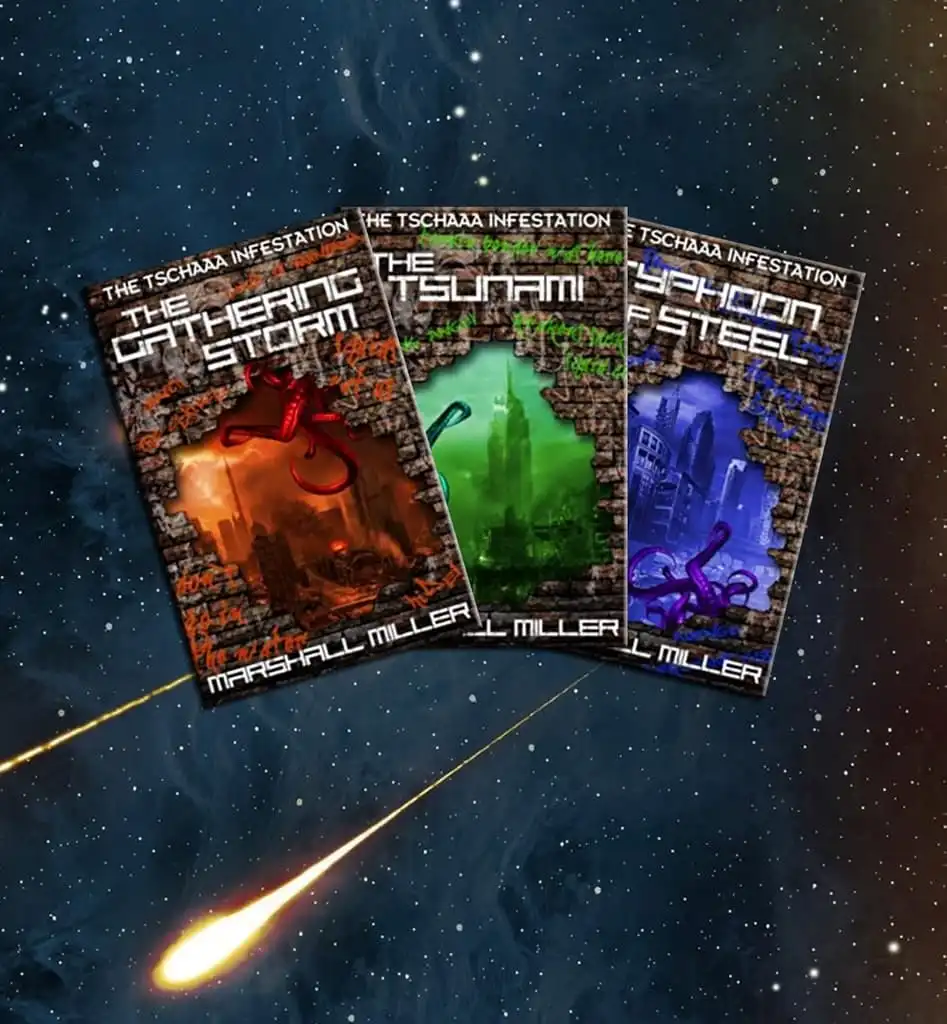 What are you currently working on?
Marshall Miller: "They", the sequel to "Jade Eyes", my crime thriller, has just been finished and scheduled for publication this summer.
Which book are you currently reading simply for entertainment?
Marshall Miller: I picked up an old copy I found while cleaning the garage of "Glory Road" by Heinlein.
What advice would you give any aspiring author?
Marshall Miller: Keep writing and editing. Never give up! Never surrender!
You can find Marshall Miller's books on Amazon, on www.tiny.cc/marshallmiller, and at his publishing house, Blue Forge Press.