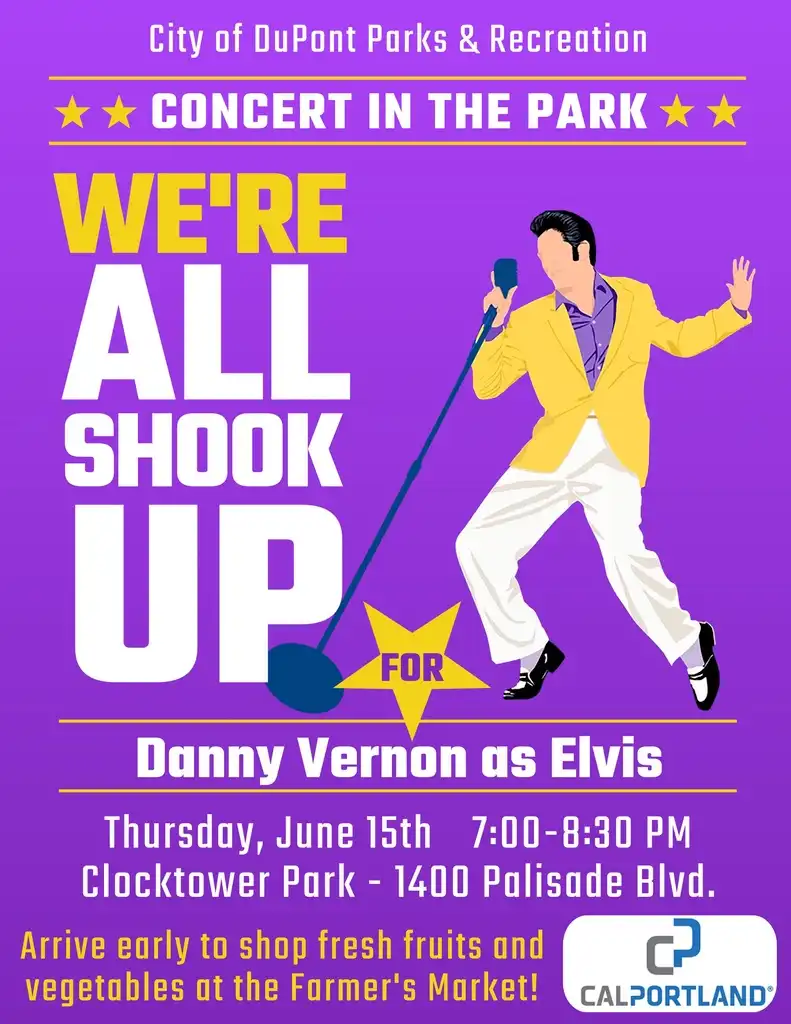 Join Danny Vernon as Elvis at his electric performance at Clocktower Park. Danny has sought to create a show that would hold the excitement of the King of Rock and Roll on stage.
https://www.dannyvernon.com/home
The performance will take place at Clocktower Park (1400 Palisade Blvd, DuPont) on June 15 from 7:00-8:30 pm.