Tacoma Community College announcement.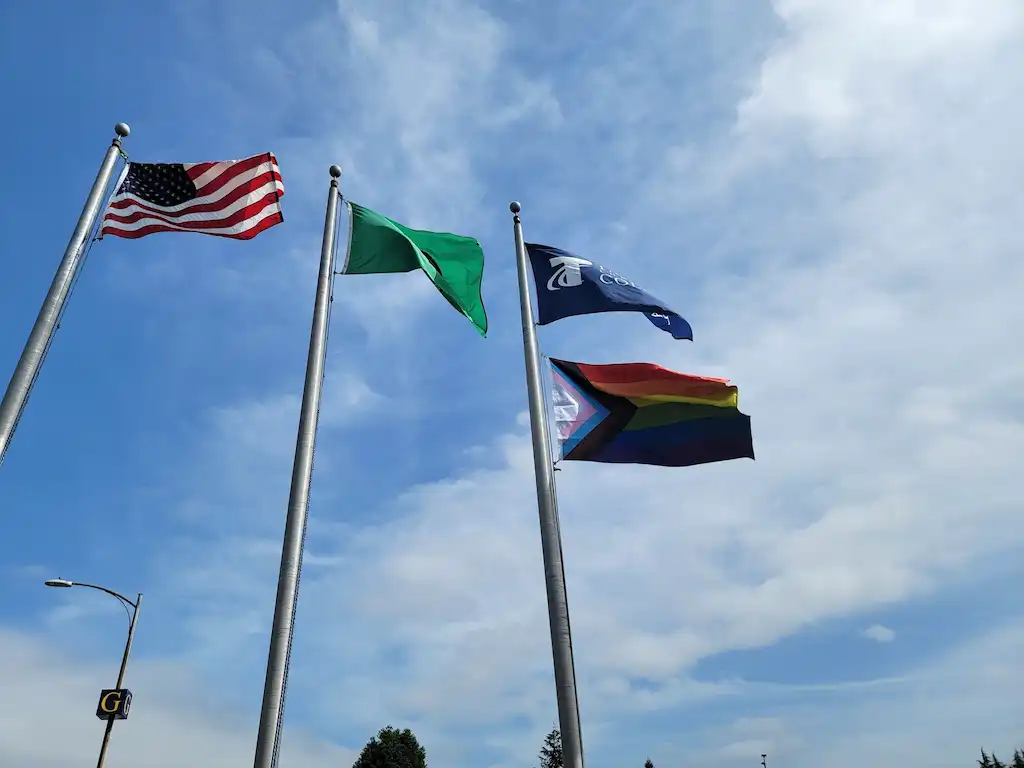 In honor of Pride Month, the TCC Rainbow Action Committee (RAC) held a Pride flag raising ceremony this week, at the Tacoma campus flagpoles, near the Early Learning Center. The Pride flag is already flying at the Gig Harbor campus.
The Progress Pride Flag, created in 2018 by PNW artist, Daniel Quasar, will fly for the entire month of June. Though Pride Month ends on June 30th every year, TCC is dedicated to fostering an inclusive, supportive community for everyone year-round.
"As we raise the Pride flag for what we hope and intend to be the first of many Pride months to come, we want to encourage you to do what you can to support and stand with your LGBTQ+ friends, colleagues, classmates and family members," said Dr. Andrew Brottlund, who along with RAC co-chair Stuart Drake, organized the ceremony.
"Now, more than ever, we need to show our solidarity and support of the LGBTQ+ community," said Dr. Ivan L. Harrell, II, President of TCC. "There is clear action and legislation underway to harm our LGBTQ+ community, and we need to work together against this."
Dr. Harrell said this month is an opportunity to learn about the continued issues the LGBTQ+ community continues to face, while embracing who they are.
"We stand by our community," he said. "You are welcome here."