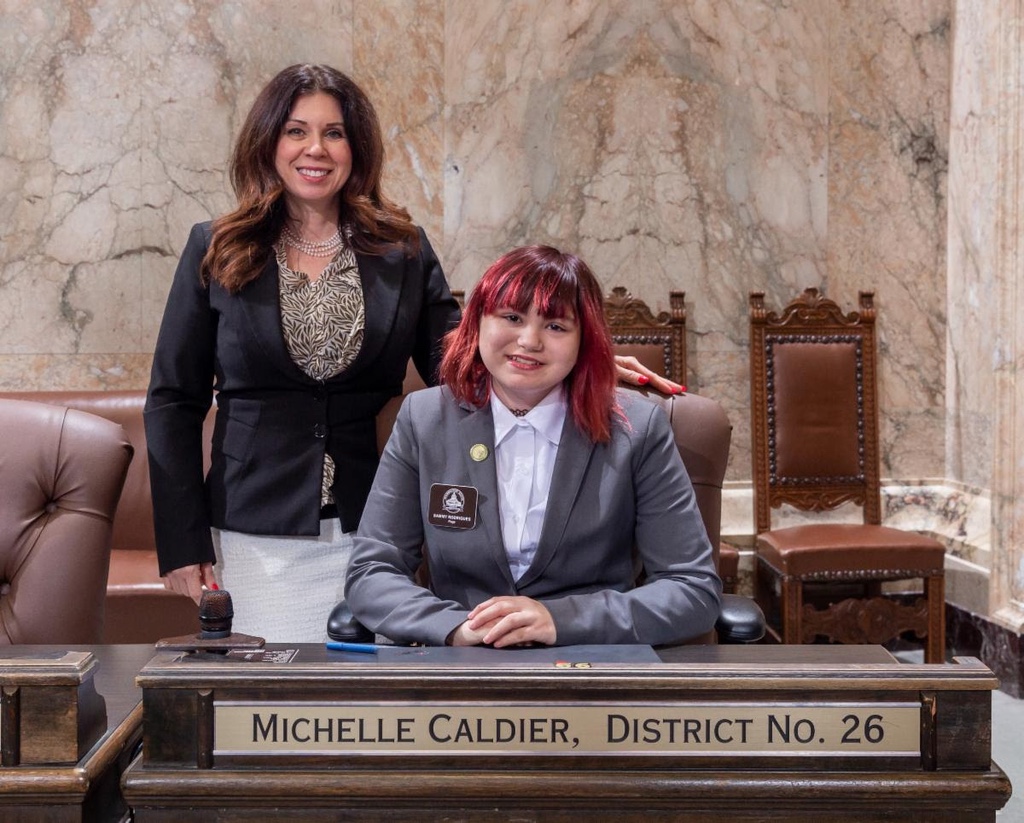 Clover Park High School ninth grader Samantha Rodrigues served as a page for 26th District Representative Michelle Caldier during her term in the House Page Program.
This was Rodrigues' first term as a page. She participated in a variety of hands on learning experiences while serving on the chamber floor and supporting members of the Washington State Legislature.
Thank you to Rep. Caldier for sponsoring Rodrigues during her term as page.
The House of Representatives for Washington State hosts the House Page Program for youth who are at least 14 years old and have not yet reached their 17th birthday. More information about the House Page Program and scholarship opportunities are available at House Page Program.