The Humane Society of Tacoma & Pierce County annoucement.
After 135 years, the Humane Society for Tacoma & Pierce County is at an exciting stage in its development. To guide this new era, we conducted a major strategic planning process. We solicited input from a broad range of stakeholders, including staff, volunteers, and other animal welfare agencies. Based on this process, we developed a three-year plan to transform our organization through best practices and expand the range and impact of our work.
Our strategic plan provides a clear roadmap for a new future together. At its core, it paves the way toward utilizing our challenges, opportunities, and partnerships as a connection for innovation in animal welfare. It outlines a focused direction for personal, community, and animal and organizational well-being that addresses the most critical issues of today, as well as the challenges of the future.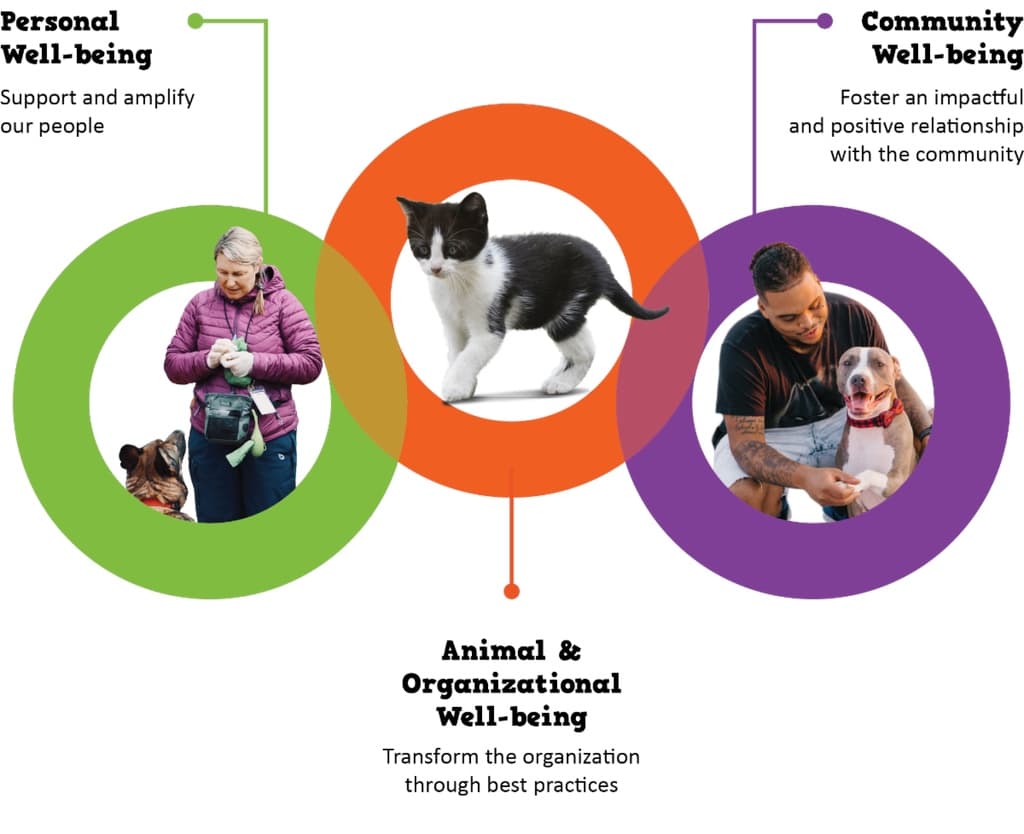 Our priorities for 2023 – 2026 include:
Leverage personnel through assessing skills, as well as offering and requiring several professional development opportunities.
Improve the organization's culture to create a positive, inclusive, and collaborative work environment.
Build and implement an informed Trap-Neuter-Return (TNR) program based on research and best practices.
Adopt and implement several credible best practices that will decrease animal length of stay, increase our saving rate, and decrease pets being surrendered.
Build a positive and trustworthy image in the community through continuing external communication, strategic community event participation, and improved customer service.
Prepare to launch a capital campaign for a new facility while expanding our revenue streams to continue enhancing our mission.
With animals at the center of everything we do, this strategic plan is our compass on our success journey. We know there will be challenges, but with your continued support, we can do extraordinary things. Continued involvement from individuals who care about the work of our community's animal shelter is critical to achieving the goals outlined in this plan.