Submitted by Nancy Henderson.
With perfect weather conditions, seven volunteers focused on sprucing up the landscaping at the entrance to Saltars Point Park this morning.
The work of Tom Allan, Alex Chaney, Ann Genn, Carol and Dean Geidel, and Tom Kurtz produced a nice improvement. Thank you for your volunteerism and the beautiful results.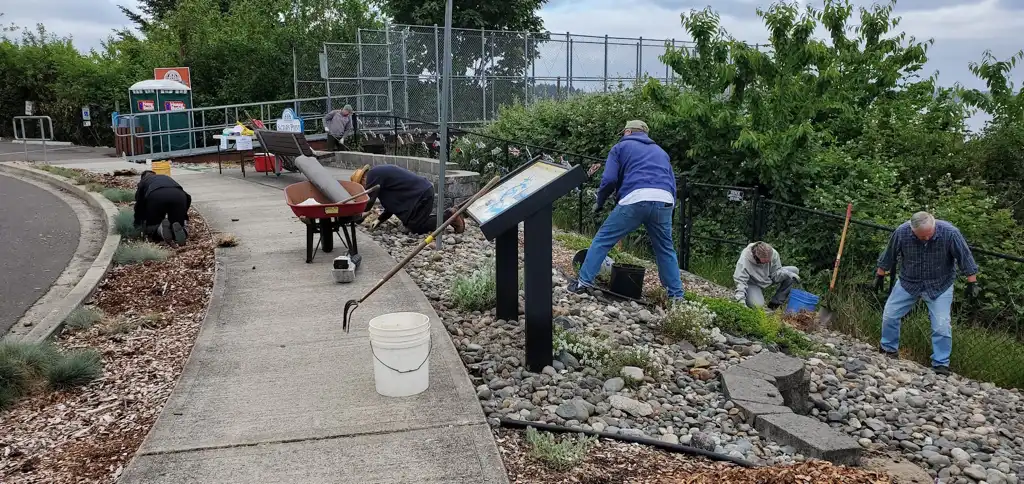 Next work party: Tuesday, 6 June, from 8 to 10 am. Sign in at Saltars Point entrance.
Goal: remove the weeds below on the berm to the left of the steps and along the pathway near the fence.
Enjoy this great weather.