FYI: Each month bestows a different set of Birth Benefits upon those lucky enough to have been born then.
The Romans initially named June after the god Jupiter's wife, Juno, or it could have come from the Latin word "Luniores" meaning "younger ones." If it's your birthday month, you get to choose. Researchers tell us that those born in June have the Birth Benefits of being more Effortlessly Attractive and Optimistic than those born in other months.
JUNE IS: National Accordion Awareness Month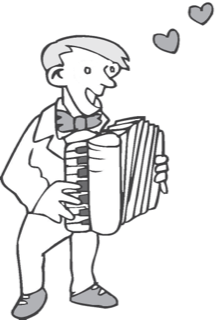 June Days of the Week to Celebrate
June 1  — Stepparents Week begins – Show a little love for these great folks who still suffer tons of bad press from Fairy Tales.
Say Something Nice Day —to your family, coworkers, neighbors, anyone! Compliment a total stranger. It's a great way to make someone's day!
June 2 — National Leave the Office Early Day – Fill in your own ideas
June 3 — World Bicycle Day — a UN resolution was unanimously adopted by all 193 member states in 2018, declaring today as a day to recognize and celebrate the value of the bicycle, now over two centuries old.
June 4 — Aesop, the famed Greek fable-teller, is said to have been born on this day about 2,500 years ago in Greece. — For the record, some scholars say he never existed and others insist he was a Greek slave. Whatever. The stories he's credited with are pretty darn wonderful.
June 5 —World Environment Day — Sponsored by the UN, this day is for upping your environmental awareness and appreciating the interdependence that connects us all.
June 6 — Bonza Bottler Day — When the number of the day is the same as the number of the month, it's an excuse to celebrate.
June 7 — Hawaii Becomes a United States Territory (1898). It doesn't become a state until January 3, 1959.
National VCR Day — First produced in 1956, it sold for $50,000. Needless to say, at that price, it wasn't an immediate success.
 June 10 — Maurice Sendak is Born (1928) American writer and award-winning illustrator of children's books, the best known of which is: Where the Wild Things Are. 
June 11 — National Hermits Week begins— Take some time off to be by yourself and chart your course for the rest of the year.
June 12 — International Cachaça Day in Brazil — a chance to celebrate with Brazil's famous cocktail. The day is also, not incidentally, the Brazilian equivalent of Valentine's Day.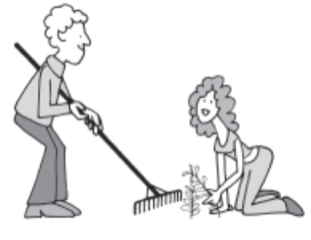 June 13 — Weed Your Garden Day
Sewing Machine Day in honor of Walter Hunt's 1834 invention. Not Singer? What happened to Singer? — FYI: Walter Hunt also invented the safety pin, burglar and fire alarms, a fountain pen, a knife sharpener, and lots more useful stuff he never even got around to patenting.
June 11 —Meet a Mate Week begins, in case February didn't work out for you.
June 14 – Family History Day — A great day to sit down with your kids and review your family history — especially if you have an old scrapbook available to kick off the stories.
Blood Donor Day
Pop Goes the Weasel Day — intended to trick you into finding a clever way to celebrate today.
Benedict Arnold Day — A skilled American Revolutionary War general, whose greed led him to become an infamous traitor. On September 21, 1780, he offered to hand over West Point, the American fort for which he was responsible, to the British. In return he was offered a large sum of money and a high place in the British army. The conspiracy, however, was discovered and he fled to the British side as the war continued, literally leading troops against those from the U.S. For safety he moved to London. He later died, without all the promised money, on this day in 1801
Donald Trump was born on this day in 1946.
June 15 — Power of a Smile Day — Give everyone a big complementary smile today. See how much more smileage you get back for your efforts.
Hold a Recess at Work Day — always the Third Thursday in June.
June 16 — Apache Tribal Leader, Geronimo, is born 1829.
June 18 — National Camping Week begins
National Splurge Day — There should be one of these every month, but alas, there isn't. So, make the most of today!
International Picnic Day — held by friends and families all over the world.
International Panic Day — Possibly for those who aren't invited to a picnic.
June 19 — Forgiveness Week begins — Forgive someone. (Forgive yourself too, but forgive someone else first.)
Amateur Radio Week begins
Eat an Oreo Day — Remember, "The Good Stuff is in The Middle." Oreo's are the just like the way Middle Management, the Middle Class, and the Middle Child all like to see themselves.
Garfield, the Comic Cat's birthday is today. Created by Jim Davis in 1978, the story goes that Garfield was "born" in Mamma Leoni's Italian Restaurant, in New York City, which explained his taste for lasagna.
June 20 — Bald Eagle Appreciation Day
June 21 — Finally! Summer! Day.
International Day of Slowness — Since this is the longest day of the year, use it to take your time doing whatever you're doing.
Baby Boomer's Recognition Day
National Selfie Day
Tall Girl Appreciation Day —Linking up with the longest day of the year. Intentionally?
June 22 — World Rainforest Day — Use today as a warm-up (or better yet, "a cool down") for the week-long celebration of Rainforest Importance coming up in October.
June 23 — Let It Go Day — Chances are you're being slowed down by some burden you've been carrying around since childhood. This is the day to . . . Let It Go!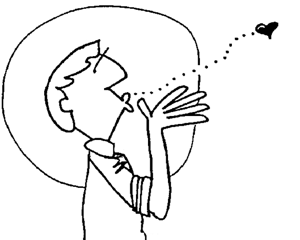 National Red Rose Day — The Flower, or the Beverage —you choose
June 24 — Watermelon Seed Spitting Week begins
Museums Come to Life Day — Check one out and see if it's true!
On this day in 1947, the first widely reported UFO sighting is made near Mount Rainier, WA
June 25 — Eric Carle's Birthday (1929) — American writer of over 70 children's books, one of the most popular of which is The Very Hungry Caterpillar. Translated into over 50 languages, The V.H.C. has sold more than 50 million copies since it was first published in 1969. Carle died of kidney failure, on May 26, 2021, shortly before his 92nd birthday.
National Tennis Week begins
Eye Safety Awareness Week begins
Descendants Day — Always observed on the last Sunday in June. Check your descendants out, say "Hi!" and see if they're worthy of you.
June 26 — Backyard Camp-out Day
June 27 — Helen Keller's Birthday (1880) — If ever you are ready to give up on something, think of Helen Keller and all that she did although she was deaf and blind —including completing college, writing 16 books, giving speeches around the world, and much more. (D.1968)
Celebrate Joy Day
Birthday of the Happy Birthday Song — Despite much unresolved squabbling over date and authors, the year of 1893, is generally assumed to be when the song's music was written. It accompanied the song "Good Morning to You." That song had been written to be easy for young children to learn and sing.
In 1912, the Birthday song lyrics first appeared in print. They were based on the same tune and reasoning. According to Guinness World Records, it is the most recognized song in the English language. Sing it to someone today to let them know you're glad they were born.
June 28 — Paul Bunyan Day – In the early 1900's, Paul and his pal, Babe, the Blue Ox, were invented as part of a logging company's advertising campaign. Both Paul and Babe quickly grew (through stories) to a size where they were credited for creating Minnesota's 10,000 lakes with their footprints. Another story insisted Paul was such a big baby that it took five storks to deliver him to his mother.
Celebrate Your Marriage Day Chances are you were married in June. If not, you can celebrate your uniqueness
June 29 — Hug a Senior Day – It's supposed to mean an elderly person, but you can always misinterpret it and hug a cute Senior on campus.
June 30 — Leap Second Adjustment Day — The most timely thing you can do all year.
That's All Folks! See you next month!
Note from Dorothy Wilhelm: Don't forget. that there's a lot to celebrate here in Pierce County. We all love Ducky Daze in University Place of course, University Place "Duck Daze" June 3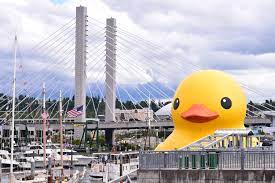 Duck Daze, always the first Saturday in June, kicks off at 10 a.m. with the popular Duck Daze parade. Be sure to secure your spot along the parade route, which starts at the corner of 29th Street and Bridgeport Way and continues south to 37th Street, ending at West Pierce Fire & Rescue's Fire Station 31.
In addition to scores of floats from community groups, school groups and local businesses, this year's parade will also feature the 15-piece Clan Gordon bagpipers.
The parade will end at the Village at Chambers Bay where more fun awaits, including food trucks, music by country rocker Joel Gibson, Jr., and scores of children's attractions, including stilt walkers, face painting, games and popular costumed characters such as Elsa, Anna, Snow White and Spider Man performed by members of Magic in the Pacific Northwest.
There will be fun activities in the library atrium, a Pierce County Sheriff's Department Special Response Unit display, and West Pierce Fire & Rescue Station #31 will host an Open House from 10 a.m. to 2 p.m. with free hot dogs, refreshments and close-up looks at their equipment.
Be sure to check out Tacoma/Pierce County Special Events for more great ideas.
https://www.traveltacoma.com/things-to-do/25-free-things-to-do/
Of course, summer starts this month. Oh, my goodness.