Submitted by Susanne Bacon.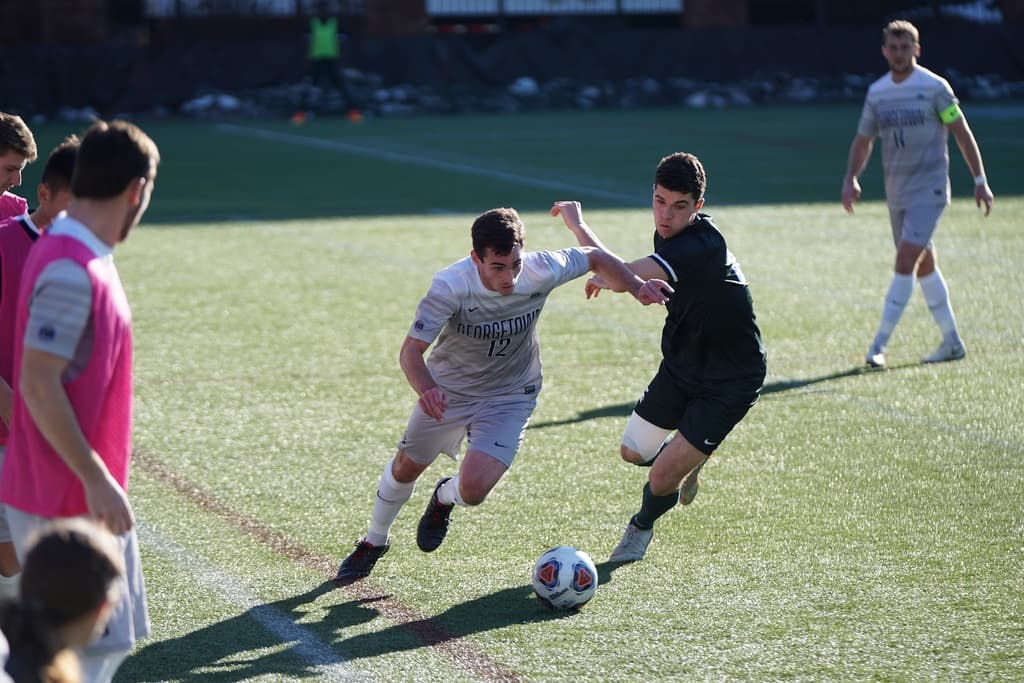 As a kid and young teenager, I loved playing soccer. The boys in my class even let me play on their teams as the only girl during our sports classes until eighth grade (after that we were separated by gender and explored different fields of athletics). Soccer was the game shown on TV in restaurants and pubs. And I remember one day when the finale of a world championship was on the radio, and we were traveling to our vacation destination. The entire autobahn (another German term) was free because the shoulder was packed with parked cars the passengers of which were tailgating! In my first year as a journalist with a suburban daily paper, I was even offered the job of a sports reporter – again, as the only female.
Why do I tell you about soccer? Because what you perceive as a German term – "Foosball" – is actually a misnomer and misspelled, at that. "Fußball" (pronounce 'foos-bull rhyming with "hull") is the German word for soccer, and it literally means football. It is a game, as we all know, only played with the feet – rarely with the head – and involves two periods of 45 minutes each of almost continuous running and kicking. Physical contact is against the rules, which makes it a team sport that is less injury-prone than what we know as football and what Europeans call American football. This also might be a reason why soccer has a rising reputation in the U.S., as parents become aware of the risks their kids run when playing football.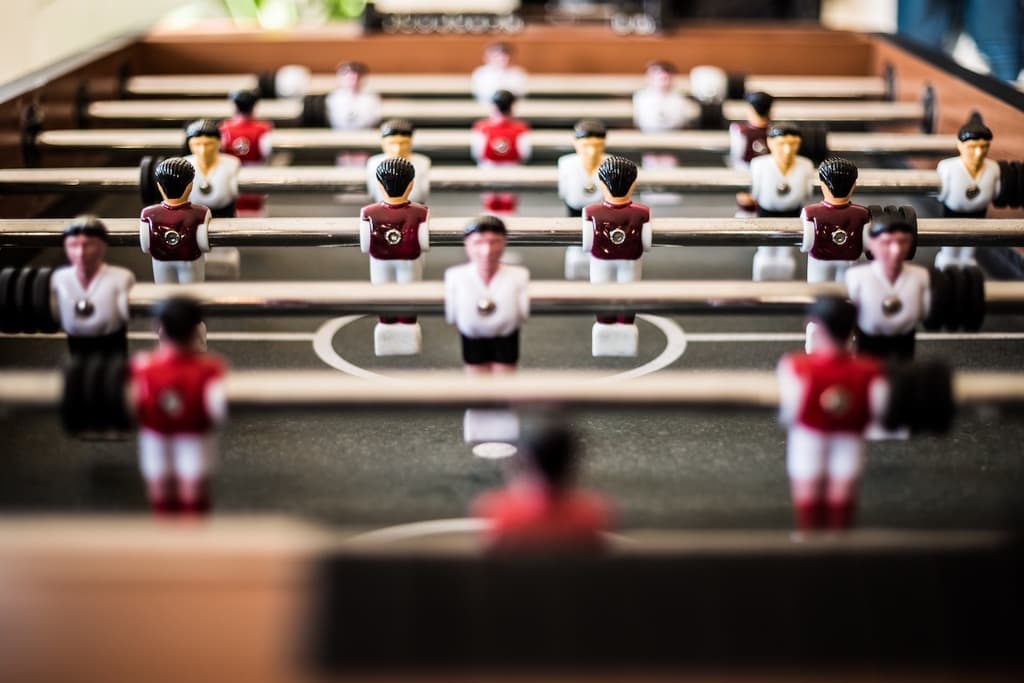 The term foosball describes a table game that imitates soccer with miniscule figurines in painted-on soccer outfits, mounted on rods that are manipulated from the sides of the table. You can move these rods and, thereby, the "players" right and left to the field and rotate them for kicking the ball. That's it. The German term for this type of game adds the word for "table", "Tisch" (pronounce tish) to "Fußball" – Tischfußball. Back in the day, you'd find those at every youth club, at sports clubs, and in pubs. I never got the hang of the game. Maybe because it involved my hands and it was still supposed to be a kind of "Fußball". My guess is, though, that the limited mobility of the mannikins simply took the fun out of it for me.
My first encounter with American football was over here in the U.S. As a teenager, I visited with family in Maine, and my uncle watched football every once in a while during that summer. I didn't understand the rules. I just saw a bunch of padded guys with helmets run and seemingly beat each other up while running after a ball that wasn't even, by my definition, a ball but rather something olive-shaped. It was strange how often these guys used their hands, too. Why did they call it "football" when their feet rarely touched the "ball", at all?!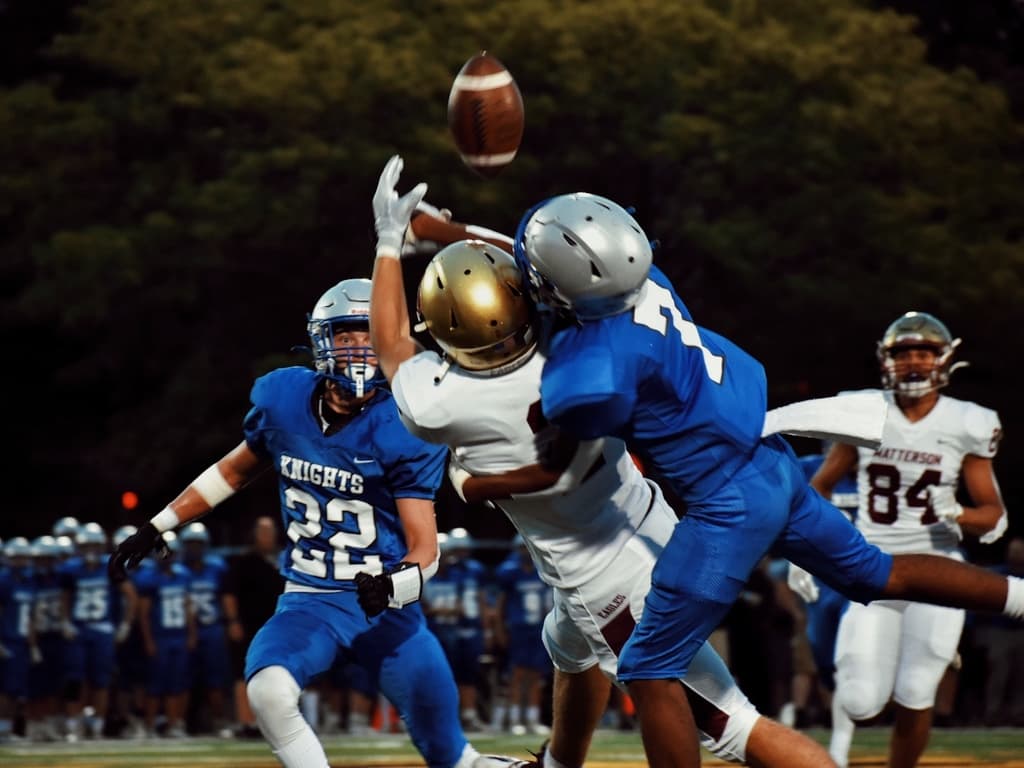 In my early twenties, finally, a boy-friend explained the rules of American football to me and took me to a stadium to watch the Stuttgart Scorpions, a team that played in the German Bundesliga. My excitement over the game lasted, the boy-friend didn't.
I went to watch football games in that stadium for one season. The stadium was tiny in comparison to those any school boasts of over here. Only one side was roofed. The guests were standing on the unroofed side – not very hospitable, come to think of it. After the game, there always was a party in the garden of the adjacent sports club's restaurant, and the football players joined their fans. I never saw any of them carried off the field. I think they played it rather like a rougher way of lawn chess – inside the expected, but more carefully. In that they were far better than the soccer teams I watched on TV.
Over here, I rarely watch sports. Not to talk of going to stadiums or arenas. Except for ice hockey games, of late. But that is a different topic that doesn't belong with this column, for now. "Ice hockey" is not a Germanism, after all.