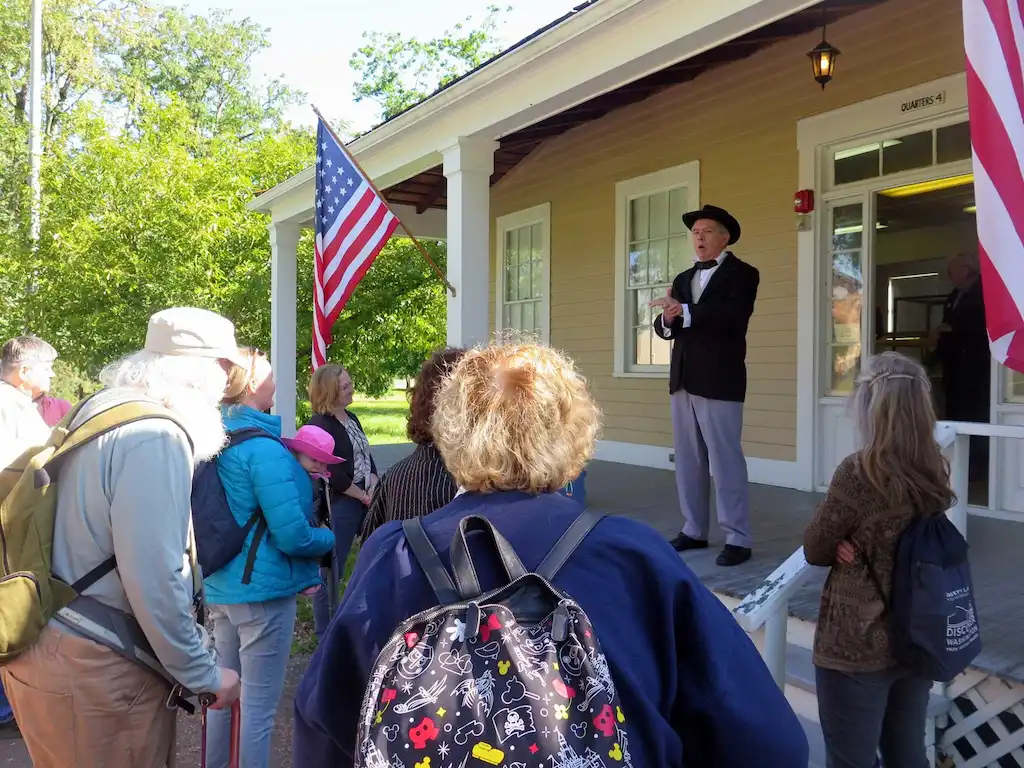 Fort Steilacoom Museum in the city of Lakewood will be open on the first and third Sundays of the month during summer. Learn about daily life in the 1850's in buildings that actually saw daily life in the 1850's. These are some of the oldest buildings still standing in Washington.
Visitors can walk through and tour four buildings from 1857 and 1858 that witnessed key events in the early U.S. settlement of Washington Territory. Soldiers from the fort went on to serve in the U.S. Civil War. You can walk on the same floors that Civil War generals walked on.
Guests of all ages can explore the military life of enlisted soldiers, officers, the families of soldiers and civilians that worked for the garrison and those that visited from the community. As you tour the four buildings that remain from two dozen, museum interpreters will help you connect with those that came before us and their everyday lives. You can enjoy a short video here about just one thing you'll learn on the tour, the explanation for the phrase "Don't throw the baby out with the bathwater."
Fort Steilacoom is the first U.S. Army fort in Puget Sound. The fort celebrates the 175th anniversary of its founding in 2024. There are active discussions going on about its future. You can read a guest column in The News Tribune about the subject of the fort's ownership, as well as an analysis by historian and reporter Feliks Banel of KIRO radio.
The three cottages and interpretive center that remain from the original complex will be open for tours from 1 to 4 p.m. on the first and third Sundays you can book a tour at the fort's Eventbrite site.
Families pay $10. Fort Steilacoom is a Blue Star Museum, so active duty military and their immediate families are welcome to drop in without reservations and tour the buildings for free. The last tour is at 3, but earlier arrival is suggested to allow more time to experience the buildings.
Historic Fort Steilacoom exists on the traditional lands of the Coast Salish Peoples, including the Nisqually, Puyallup and Steilacoom Tribes, whose ancestors have stewarded this land throughout the generations, as they do today. Our association acknowledges the complex history of the Fort and its role in the colonization of the area. The fort's board is actively working to incorporate the diverse perspectives and experiences of all individuals and communities who interacted with the Fort.
Historic Fort Steilacoom is located on the grounds of Western State Hospital at 9601 Steilacoom Blvd SW, Lakewood, WA 98498. Please use the street address to find the museum. Despite what your phone might say, we are NOT located within Fort Steilacoom Park; that's across the street. We're located along the old military parade grounds in front of the WSH main building.
For more information, visit www.historicfortsteilacoom.org or connect with the fort at www.facebook.com/HistoricFortSteilacoom