Submitted by Nancy Henderson.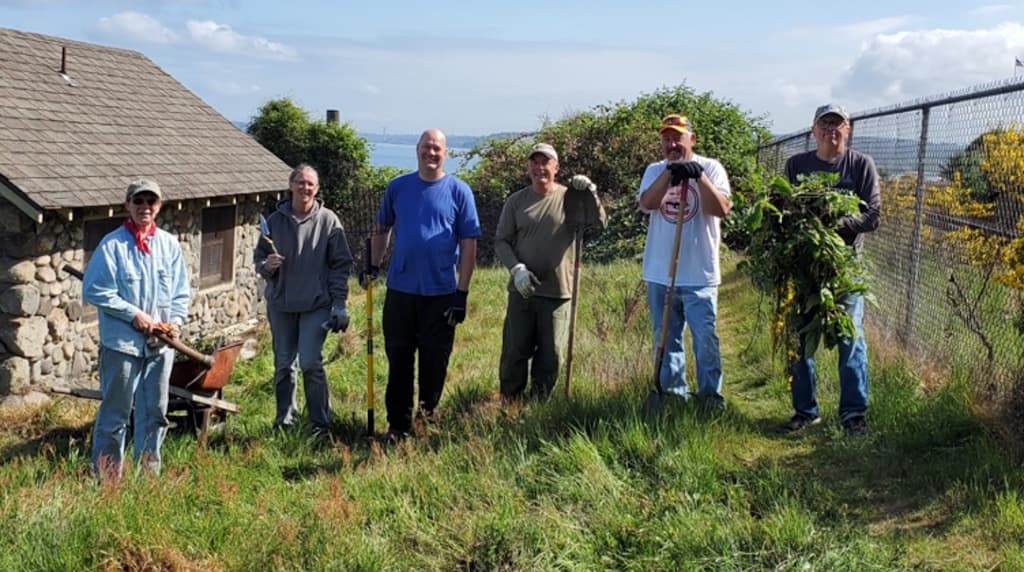 Thank you Tom Allan, Jennifer and Hugo Fischer, Tom Kurtz, Ann Genn, Alex Chaney, Lynne Stephan, and Dean and Carol Geidel for your wonderful work this morning at Saltars Point Park. The ideal weather, spectacular scenery (except for the weeds), and the dolphin show made the morning event very enjoyable, not to mention the good company.
Ten volunteers eliminated the green alkanet and tansy ragwort to the east of the steps. Round two will be in 1 week when we have a double mission of adding mulch and repositioning small rocks at the park entrance up above, and down below removing noxious weeds to the east of the steps.
Please join us if you can in 1 week at Saltars Point Park on Tuesday, 30 May, from 0800 to 1000 to finish the project.