Lakewold Gardens announcement.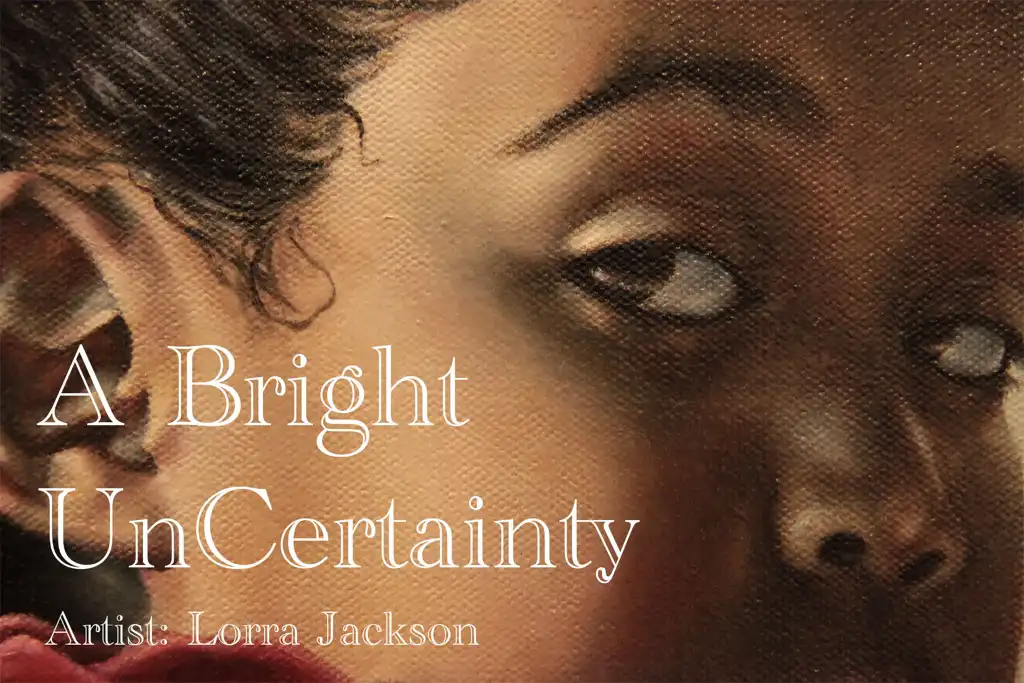 A Bright Uncertainty seeks to explore motherhood through the personal paintings of Lorra Jackson. The artist explores the legacy of her biracial identity that straddles her Korean and African American heritage through a selection of articulate portraits and figurative works and metaphorical imagined realities, all beautifully rendered in oil.
The portraits are intimate depictions of her daughter Tessara and the emotions she has captured, in moments of boredom or repose, engagement or distraction. In some of the portraits, Tessara looks on from childhood with adult lucidity, an air of expectance as she gazes at the artist (her mother) and the viewer. She is captured both challenging us and totally aloof to the world.
At times we feel Jackson questioning her faculties as a mother. In several works Jackson inserts her daughter into her own memories as a child in Korea, depicting fairytale landscapes that exist somewhere between her thoughts and reality.
A Bright Uncertainty (the title based on the artist's description of experiencing maternity) provides a collective portrait of Jackson's relationship with motherhood and identity, intertwining real moments and imagined memories. The resulting invitation to participate in what she shares is irresistible.
Join us and celebrate the exhibition opening Friday, May 19 from 5 to 7pm. Lorra and guest curator Jabari Owens-Bailey will offer their insights at 5:30 pm. Wine and light refreshments will be served at this FREE event!
The exhibition will run May 19-July 2 at Lakewold Gardens, 12317 Gravelly Lake Dr SW, Lakewood, WA 98499.