Submitted by Eric Warn.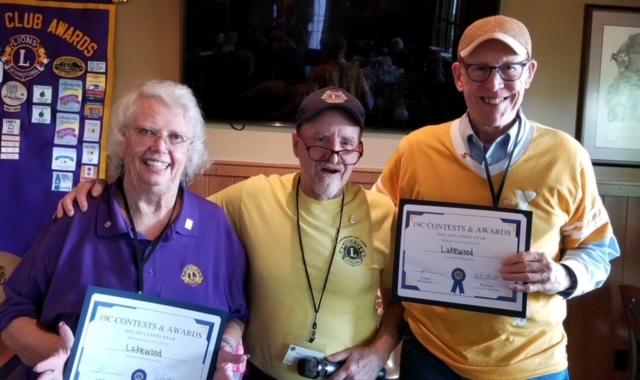 Doreen Johnson, left, received first place in the best social media category and Eric Warn, far right, received a second place for the Lion club website.
Doreen and Eric received the awards at the Tacoma meeting April 14-15 of the Multiple District Annual Convention, which has 44 clubs and 875 members in Western Washington.
Presenting the awards was Bob Johnson, second district governor.