Written by MacKenzie Hines, Assistant Director of Communications.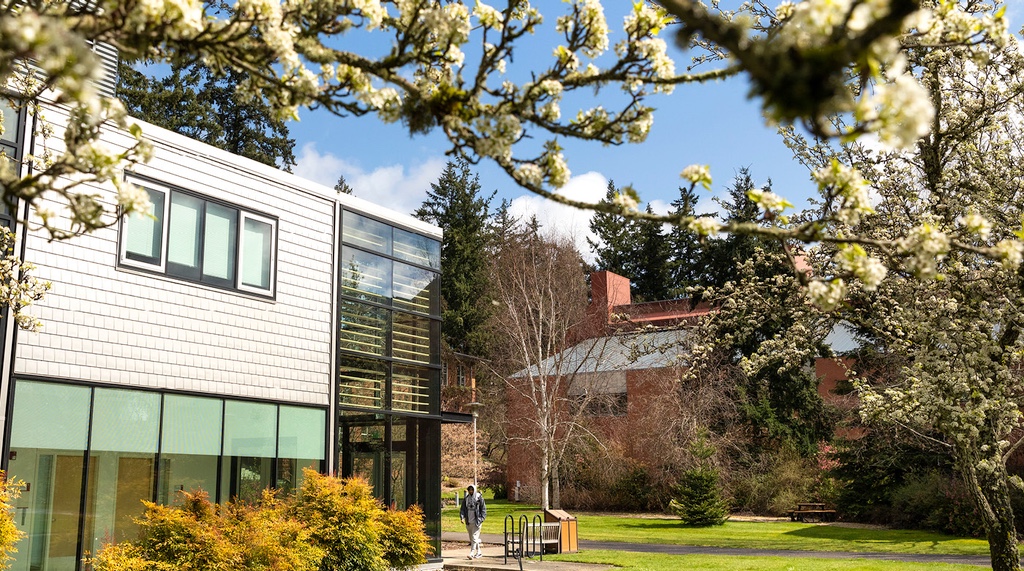 PLU is again ranked as the top private university Master of Business Administration (MBA) program in Washington State and the #2 MBA program in the state. In addition, PLU is #122 Best Business Schools (tie) out of almost 500 schools ranked nationally.
PLU's MBA prepares leaders to be innovative and socially responsible in a global society. Over 60% of MBA students come from the workforce, and our faculty and staff provide instruction in the classroom that students can apply to real-life situations.
"PLU prides itself on offering a top-ranked MBA program that accommodates the schedules of working professionals and equips students with a strong foundation in theory while providing professional experiences that are put into action immediately," said Mark Mulder, Dean of the PLU School of Business. "Our high ranking in U.S. News & World Report, and previous ranking from the Princeton Review, demonstrates we are successfully providing the high-quality education and global experience that industry, and our students, strongly desire."
Business education has always been a fundamental aspect of PLU. Throughout the university's history, the business programs have upheld their quality and commitment to education. The business graduate program offers an MBA and Master of Science in Marketing Analytics. Students considering an MBA can focus on a major in Business Administration or select a new program in Management Science and Quantitative Methods (MSQM). The Business Administration track focuses on strategy, innovation, and effective decision-making. In Management Science and Quantitative Methods, students build upon strategy and innovation and also learn the quantitative skills used in Business Analytics. Both MBA and MSQM programs feature the incredibly popular 10-day international experience program offered in a variety of global locations.
PLU was ranked #11 by U.S. News and World Report's overall college rankings for the best regional university in the West out of 120 undergraduate programs. PLU was also ranked near the top for best value schools and top five for best colleges for Veterans.