Submitted by John Arbeeny.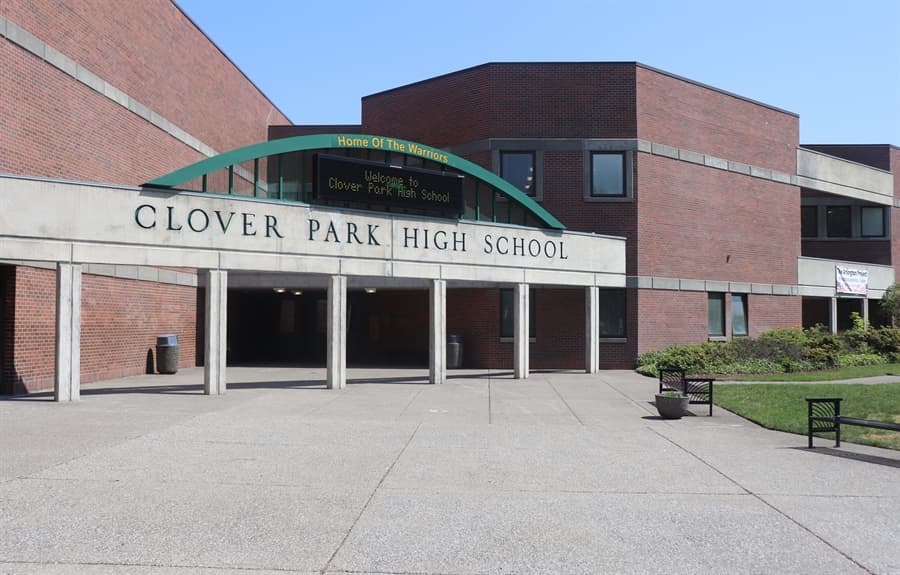 Systems can only achieve what they're designed to achieve. When it comes to Clover Park School District (CPSD), it would seem its budget planning system is not designed to gain meaningful public participation. The evidence? In the last two "community budget meetings" on 7 March and 21 March 2023 a single community member showed up at the first meeting, none at the last. The two identical nine-minute briefings amounted to little more than generic infomercials for the expenditure of approximately $230,000,000. Why the apparent public apathy? The reasons and the solutions are systemic.
The 7 and 21 March 2023 community budget meetings were never announced in The Suburban Times where many CPSD public relations articles and meeting announcements are found. Rather, these meetings were announced in Twitter, Instagram and CPSD Facebook page as late as the day before the meeting: not much time for the public to plan for or conduct any research into the topic. The notices themselves had virtually no data that would recommend public participation. This last-minute minimalist approach resulted in minimalist participation.
The District has a "community relations" department that regularly publishes anecdotal accounts of success, yet they never discuss the District's failing academics. Keep it positive seems to be their motto. But without an honest examination of District-wide and individual schools' academic performance, how is the community supposed to develop budget interest and priorities? It won't.
The recent first-time CPSD budget survey is a step in the right direction. It involved 273 individuals who made over 5500 budget priority suggestions and comments. The break out by respondent groups were 30% parents (73), 45% staff (123), 12% students (33), 5% community members (14) and 8% other (22). My concern with this survey is that parents were again underrepresented while staff was over-represented. This is the same concern with the Equity, Diversity, Inclusion (EDI) "stakeholders" group in former days where staffers were 45% and parents only 8% of the membership. Give parents and the public a real voice to get them involved.
School Board Directors live in districts from which they are elected at-large. Unfortunately the weight of campaigning occurs in higher socioeconomic districts that vote rather than lower socio-economic districts that don't. It's a political reality. Yet it is those lower socioeconomic district schools that typically need the greatest budget prioritization. I'd suggest that Board Directors go into their districts and conduct listening sessions and information visits regarding the budget process and how it affects district constituents personally. Have they done this? No.
Huge numbers are often difficult for people to comprehend, so to be effective these numbers have to be "brought down to earth" in size in order for people to grasp them. Instead of $230 MILLION, make it relatable to real life. Divide the budget of $230M by Lakewood's population of 60,000 which comes out to about $3,833 for every man, woman and child or $15,333 for a family of 4! Or divide the budget by the 12,000 District's students which is $19,166 annually per student. Now you have their attention!
The budget contains a relatively few large monolithic funding lines, as shown below, with no specificity or priorities within them. Without this, the public is left without any reference point from which to make intelligent suggestions. For example, the FY 2023/2024 budget below proposes $142M (62%) for "education", presumably mostly for teachers salaries. Another $88M (38%) is proposed for other programs. Is that the right ratio? Is it too high, too low, or just right? It's impossible to say without further specificity linked in direct relationship to the District's disparate needs at each school. Which schools require lower teacher student ratios (presumably those lowest performing)? Which require more technology support? How does that translate into a prioritized ranking of teacher and technology expenditures for each school?
Proposed 2023/2024 budget:
$101M-Basic education (Who gets how much?)
$34M- Special education (Who gets how much?)
$7M- Vocational education (It seems like a very small amount given the number of students who don't go to college.)
$19M-Compensatory programs (never adequately explained)
$45M-Support services (few details)
$20m- Other (few details)
The devil is in the details within and among each budget line, and unfortunately the details are missing.
The School Board faces some of the same problems as the public in terms of participation, notification, specificity and grasp of numbers. For too long Board Directors have accepted at face value budgets developed by staff "experts" with little if any correlation to the District's needs. Those needs and the funds to meet them should be available to the Board through staff committees such as the Academic Improvement Committee (AIC) which develops plans out 5 years for academic improvement. Yet in the AIC quarterly briefing to the Board on 24 April 2023 the budget requirements to meet these ambitious goals were never mentioned.
The same can be said for the schools individually and collectively. Schools submit "School Annual Action Plans" (SAAP's) which are supposed to be read, reviewed and approved by the School Board. Until recently the Board has done at best a cursory review of these 22 schools' SAAP's and attempted to pass them as part of the consent agenda without discussion. Yet the SAAP's may be the most important budget documents, since everything rests on school needs.
While the SAAP's may go into detail about all the programs and approaches to dealing with academics, community engagement and social emotional learning (SEL), which are the District's three evaluation criteria, there is a dearth of budget information therein to actually accomplish these goals. The SAAP's even have an entry line, "Funding: List and describe funding amounts and sources associated with the activities described above." Yet that entry is most often left blank.
District policy states, "School plans drive school budgets. When schools are developing their plans, they must estimate how much money each strategy will cost. Then they allocate their budget accordingly." Thus the entire budget process rests on financial data in SAAP's which is non-existent.
How is it possible for the public to become involved in the budget process when schools fail to define their budgetary needs, when the AIC fails to incorporate those needs into a five-year plan, and when Board Directors are thus ignorant of those budgetary needs, as are perhaps the budget planners themselves? How can the public have any interest in the process when those who should have an interest don't? Thus the budget becomes a "pro forma" exercise at the macro-spending level, accounting for $230M tax dollars with no real sense of purpose or goal achievement or, perhaps most importantly, accountability.
Fix these issues and you'll start getting the public interested.
These problems and solutions must be taken to heart by the School Board, Superintendent, staff and schools if the upcoming community budget meeting on 24 May 2023 is to be more successful than the failures of 7 and 21 March 2023. This is not "rocket science" but rather common sense.
As an aside, I joined an Artificial Intelligence (AI) site, CHAT GPT, and queried "How can Clover Park School District increase parent participation in the budget development process?" A detailed ten- step process took two seconds to appear on my monitor, most of which the District has not done or done poorly. Perhaps District personnel and the School Board would benefit from doing similar research.
"You're frustrated because you keep waiting for the blooming of flowers of which you have yet to sow the seeds."
― Steve Maraboli, Unapologetically You: Reflections on Life and the Human Experience
LakewoodCARES.org
Facebook: Lakewood CARES