Rotary Club of Lakewood announcement.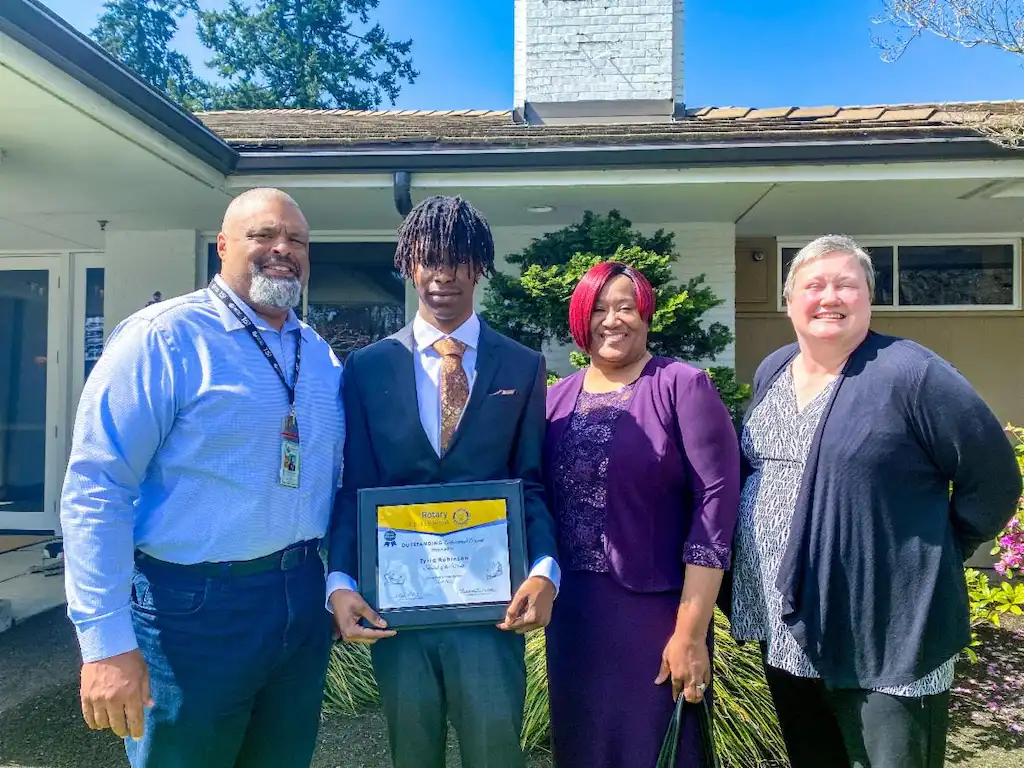 Rotary Club of Lakewood named Open Doors Youth Reengagement Program senior Tyriq Robinson the April Student of the Month at its April 21 meeting.
Tyriq possesses valuable qualities and skills that align with Clover Park School District's Four Pillars of Student Success: leadership, collaboration, character and lifelong learning. His self-motivated, goal oriented and determined mindset directly translate to his academic advancements.
Tyriq has completed 16 course credits since September and holds a 3.4 GPA. He is excellent at advocating for himself and exhibits exceptional work ethic. Tyriq also exercises time management skills, organization and prioritization by balancing his coursework and a part-time job. He sets daily goals and does not leave until they are accomplished.
Tyriq is highly consistent and is known by his peers, teachers and staff at Open Doors for having one of the most positive demeanors. Outside of school, he finds joy in being an active role model to his younger siblings. Tyriq stands out at school, work and around the community for his positivity, commitment to achieving his goals and eagerness to learn.
For more information on Lakewood Rotary, please visit Rotary Club of Lakewood.