Author Stefanie Skupin from the Okanogan Valley in Washington State, half hour from the Canadian border, is self-employed at The Leaders Work, working with veterinarians and other medical professionals to balance body, mind, and spirit, so that they may excel in their career and enjoy their lives. She also works as an animal communicator at Sipho Animal Communications, helping people and animals understand each other better. Stefanie's first book was published in June 2020, but she has actually always enjoyed writing. She picked up writing for herself when she started using the "Work of Byron Katie" as a way to question the stressful thoughts that make us believe that there is something wrong in the world. So, she ended up with a ton of written material. Her husband suggested to turn it into a book, and in 2019 she started to edit the material and add the chapter introductions. In between 2000 and 2020, Stefanie wrote two workbooks to accompany courses, "Homeopathic First Aid for Pets" and "StressFree Excellence Strategy." Stefanie loves reading, listening to music, painting, walking the dog, mountain biking, canoeing, rock climbing, skiing, hiking, traveling, and sometimes just hanging out. She likes to be active but also loves food and going out to eat, which – living very remote with good restaurants than 90 minutes' drive away – that doesn't happen often.
Which genres do you cover?
Stefanie Skupin: So far self-help, spirituality, homeopathy.
Which is the latest book you had published, and what is about?
Stefanie Skupin: The latest and only, "Awakening from Fear," is a collection of inquiries into stressful beliefs with the aim of finding deeper truth, connecting to spirit, and lessening fear and confusion. The topics that are addressed range from disrespectful behaviors to arachnophobia, COVID, and death.
At which book events can readers find you?
Stefanie Skupin: Not at any yet.
Which book event connecting you with readers is your favorite and why?
Stefanie Skupin: Currently, there isn't any.
Do you have any specific messages to your readers and, if so, which are they?
Stefanie Skupin: The ability to change your mind is a gift, a privilege that I would love to share with anyone who would listen. Realizing how much we imprison ourselves in belief systems that claim to keep us safe has been the single most empowering discovery in my life. It feels very privileged to have seen this. I'd love for everyone who has known suffering to try the "Work of Byron Katie."
Which writer(s) keep(s) inspiring you and why?
Stefanie Skupin: I can find inspiration in most any book. There are simple ones and complex ones. Here's some examples: "The Tao De Ching" – can you remain unmoving until your dust settles and the water runs clear? JK Rowling – if you are waiting for universal popularity you will stay in your hut for a very long time. Frank Herbert's "Fear is the mind killer" – fear is the little death. I will face my fear, and I will let it pass through me and around me. And when I turn around to watch fear's path, only I will remain. JRR Tolkien's Frodo and Gandalf. Frodo – I wish this ring had not come to me! Gandalf – And so wish all who life in such times. But it is not ours to choose. All we can decide is what to do with the times that we have been given. "A Course in Miracles" – nothing unreal exists. Nothing real can be threatened. Therein lies the Peace of God. Byron Katie – you either question your thinking, or you believe it. There is no other choice.
Do you have specific writing habits?
Stefanie Skupin: Get up at 5 am.
What are you currently working on?
Stefanie Skupin: Two books – "What now??! The cost of being everything to everyone, and how to stop sacrificing yourself." This book explores why we take on more and more, and how self-awareness can help us make choices that are more beneficial. It's built around a collection of inquiry sessions with veterinarians who questioned stressful situations from work and family life. It's meant to come out Oct 2023. And "Zen Happens," a collection of my newsletters that will be a pocket book format. Not sure about a publishing date; it's all written, it just needs editing and publishing when I get around to it.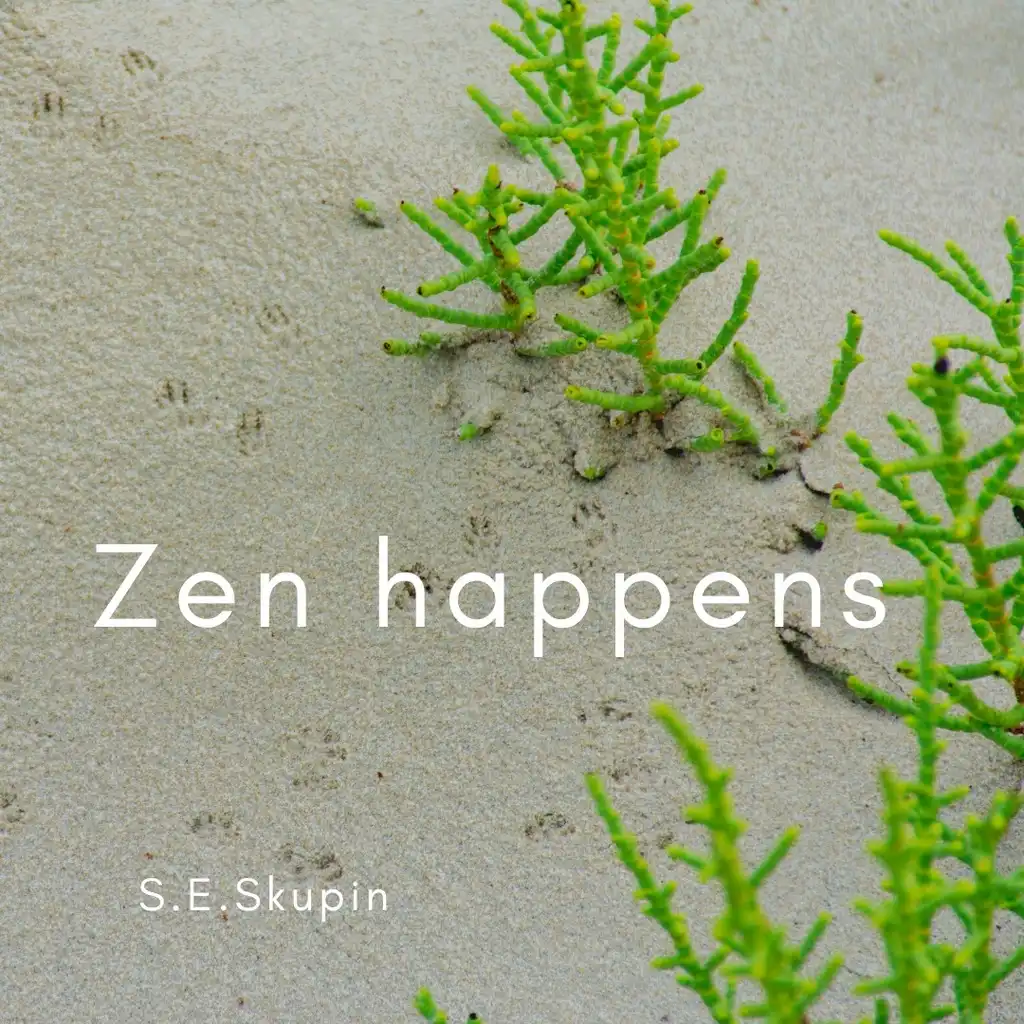 Which book are you currently reading simply for entertainment?
Stefanie Skupin: Finished the Vampire Chronicles by Anne Rice (revisiting it with the excuse of checking if it's appropriate for my 14-year-old voracious reader, and found that she'd written a ton more since 96 when I read "The Vampire Lestat" last). Always next to me: "Animal Speak" by Ted Andrews.
What advice would you give any aspiring author?
Stefanie Skupin: Have fun, and stick with it! Don't worry about publishing until you're done writing. If at that point it's still important to publish, be aware that it will take more time than you thought, and stick with it.
You can find Stefanie Skupin's book at Apple Books, Amazon, and in Okanogan Valley stores.