Rotary Club of Lakewood announcement.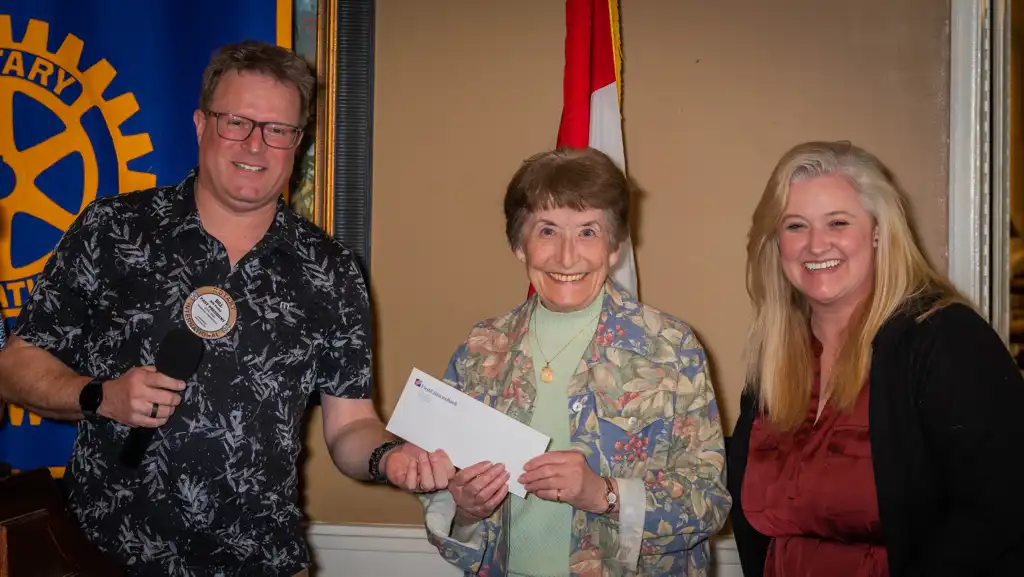 The community of Lakewood was successful in raising $100,000 to honor Dr. Claudia Thomas with a legacy townhome in the Tillicum neighborhood. Lakewood did it and should be proud!.
Recently, Bill Potter, of Lakewood Rotary, presented an $8,000 check to Ellie Wilson, Friends of Claudia Thomas and Sherrana Kildun, Habitat for Humanity. This brought the fundraiser to a close and we are extremely grateful to our Lakewood community for giving so generously.
The Friends of Claudia Thomas will continue our partnership with Habitat for Humanity and look forward to breaking ground for this townhome project later this summer in Tillicum. At this time we will begin recruiting worker bees to assist with construction. More information to come at a later date.