Submitted by DuPont Historical Society.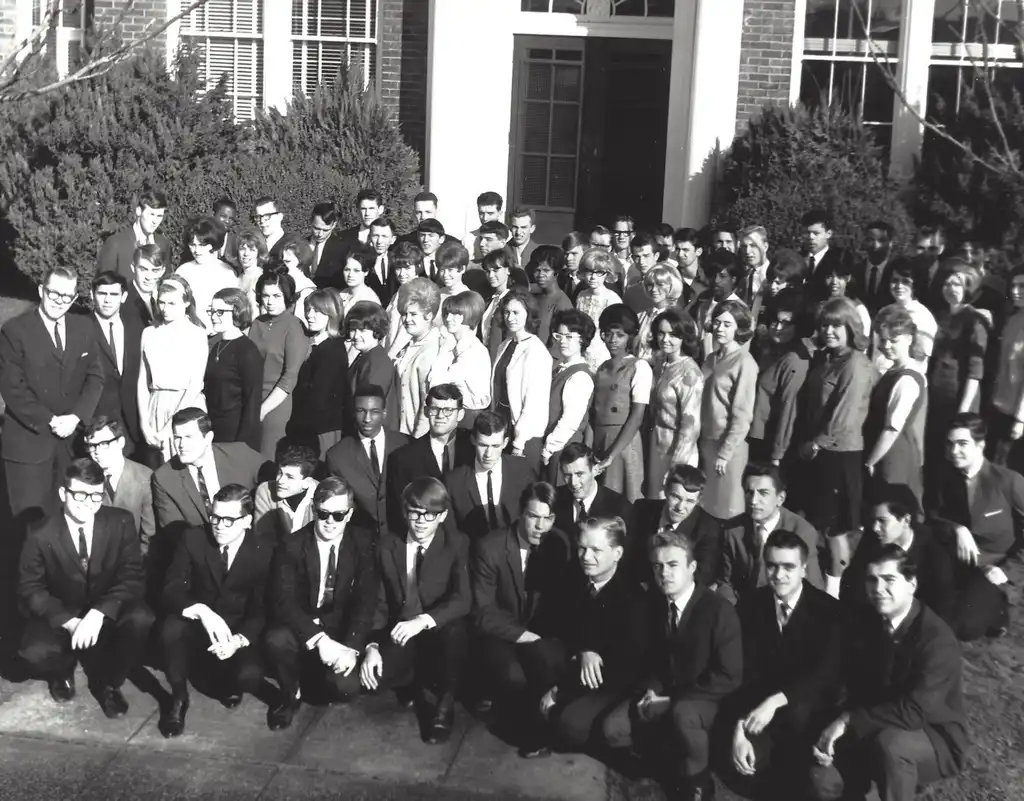 Students and friends of Laughbon High School (1961-1973) and DuPont schools will gather for a celebration and reunion on Saturday, June 24, 2023. Alumni, guests, and community members will reminisce at Robinson Park, adjacent to DuPont Historical Museum (207 Barksdale Ave), and enjoy fellowship, music, and food from 11:30 am to 3:00 pm.
"Laughbon High was very special. The unity of the diverse military kids was remarkable. The quality of our teachers and the activities available to all students made for an exceptional and meaningful educational experience," said Vince Navarre, class of 1973.
Before 1961, high school students in the area were bused to Stadium and Clover Park High Schools until the Wendell B. Laughbon High School was built as an add-on to the original 1917 structure in DuPont. The newly built school was home to DuPont Jr. High and Laughbon High School. Laughbon held its last graduation in 1973, fifty years ago this year. The school was forced to close when federal funding was revoked.
The school was named for educator Wendell B. Laughbon who graduated from Cheney Normal School (EWEC) in 1926, taught at the DuPont Junior High School, then served as its principal. In 1938 Laughbon became district superintendent where he remained until retiring in 1964.
All who attended Laughbon, friends, family, and community are invited. Registration required at no cost: reunionlaughbon@aol.com or (253) 964-2399.
The DuPont Historical Museum will display memorabilia and school exhibits in the month of June. Free admission. www.dupontmuseum.com