Submitted by West Tacoma Optimist Club.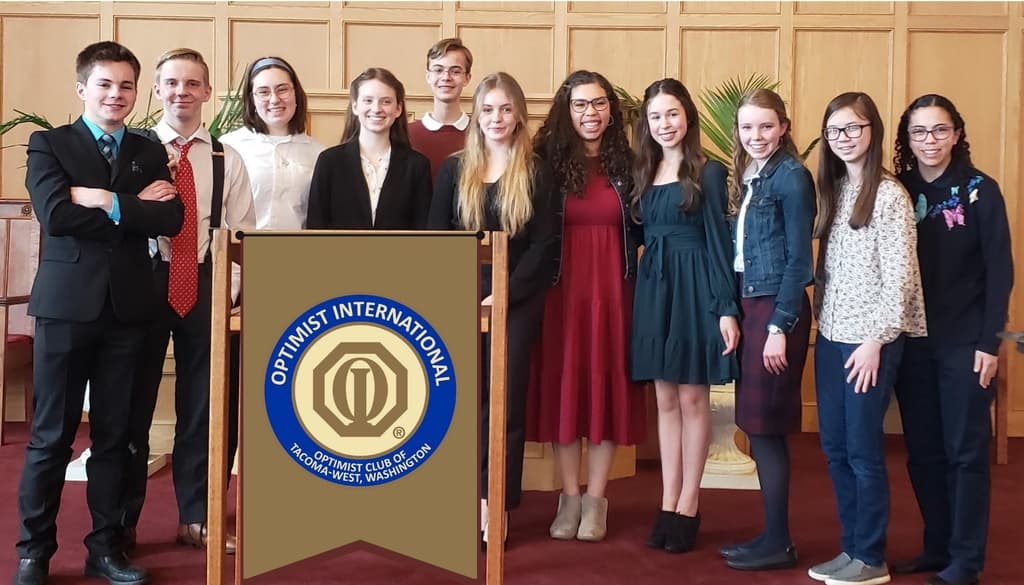 Forty-five students at Covenant High School began working on a public speaking competition in February. On April 7, 2023, the winners were announced and two will be moving forward to the Pacific Northwest (PNW) District competition on April 29, 2023, in Kennewick, WA.
The journey began with the West Tacoma Optimist Club's Annual Oratorical Competition. Students began working with the international prompt "Discovering the Optimism within Me." They prepared a speech, four to five minutes in length, and began practicing and competing until there were eleven students still standing for the Optimist Club-level competition.
On April 7, the West Tacoma Optimist Club declared the top finishers to be Jonathon Taylor, first place, Jane Aune, second place, and Samson BeSerra, third place. Each student won a monetary award from the club and the top two finishers are eligible to move forward to the next level of competition where they will compete against students from Alaska, Idaho, Oregon, and British Columbia for a $2,500 scholarship.
The winner of the PNW District competition advance to the Optimist International World Oratorical Championships in St. Louis, MO where they will compete for a $5,000 regional scholarship. Eight regional winners immediately move forward to the final level where they compete for an additional $15,000 scholarship.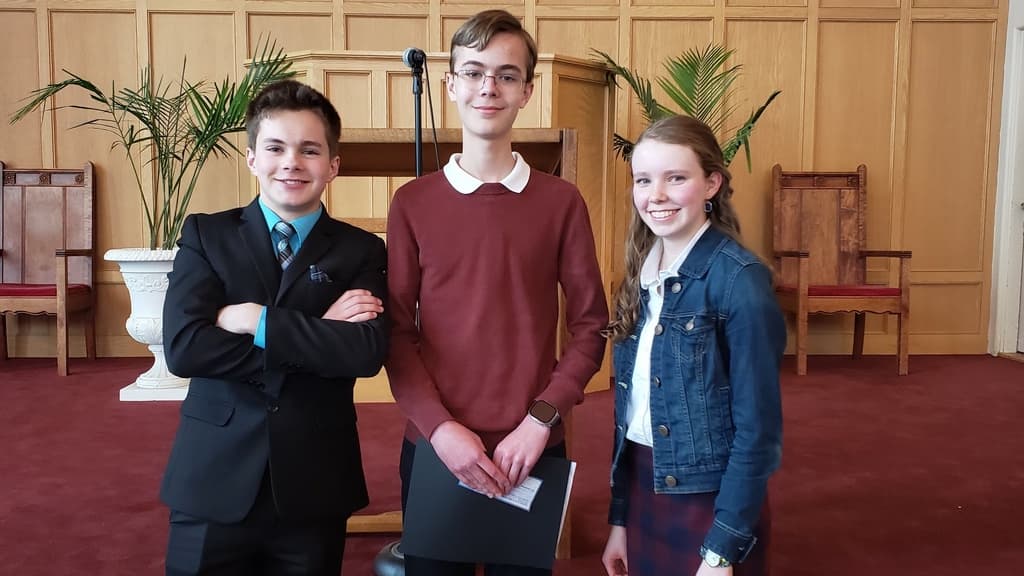 Optimist International was incorporated in 1919 and has been hosting scholarship programs for public speaking since 1926. In 2014, Optimist International formed a partnership with St. Louis University to reach the global level of competition that it celebrates today.
The West Tacoma Optimist Club has sponsored the club-level competition since 1956 hosting scholarships and other activities to fulfill the mission of bringing out the best in youth, community, and themselves. Find out more about the club at www.tacomaoptimistclub.org or by calling 253.564.8119.