A Clover Park School District story.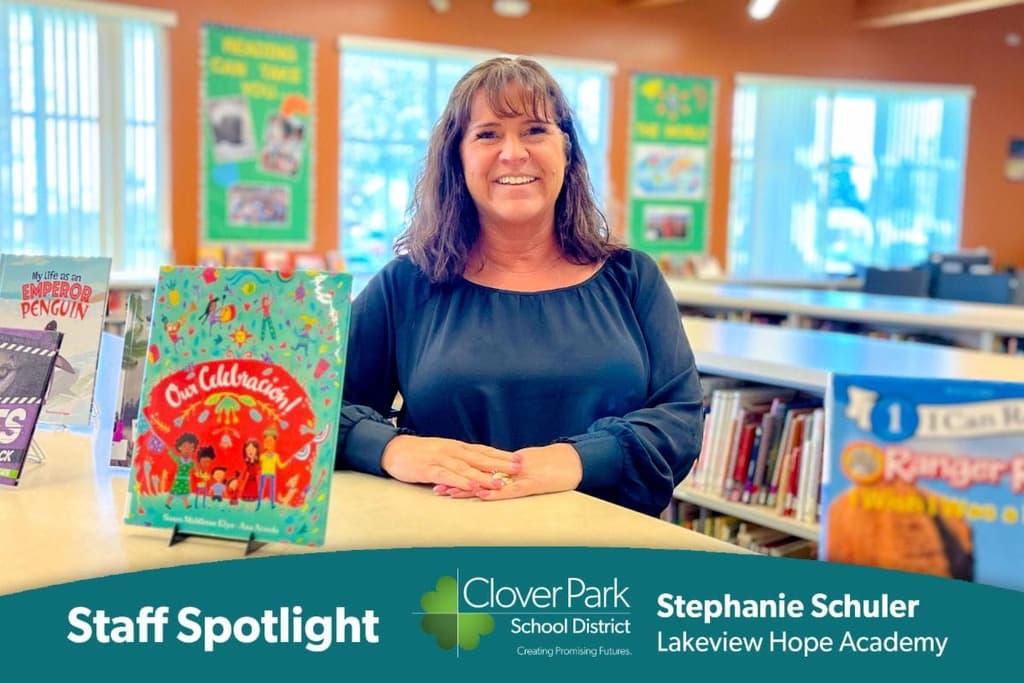 Our Clover Park School District Staff Spotlight this week features Lakeview Hope Academy librarian Stephanie Schuler.
Stephanie has taught at Lakeview for 28 years. She started as a teacher and taught classes at every grade level before becoming the school's librarian 13 years ago. "This is my home away from home," Stephanie said. "I've been here so long that it's wonderful to now be teaching the kids, grandkids or nieces and nephews of some of my former students and their family members."
As a librarian, Stephanie embodies many roles for her students. She fosters a love of reading, conducts STEM activities, provides technology support, connects with each student and much more.
Stephanie finds books at each student's reading level to ensure her students are never bored or overwhelmed by the idea of beginning a new story. "Some students are ambitious, and some are not as confident, so I make sure they have books they can read confidently," she said. "I also provide books in Spanish so our Spanish-speaking students can improve their written fluency and read with their family members at home."
To be a school librarian, you must have great classroom management skills, create positive relationships with students and provide a safe space for them to explore their interests. "I think some people have the impression librarians just check in and check out books," Stephanie said. "It's really important for people to understand all the work we do to improve literacy, communication and technology at schools while caring for students and supporting classroom teachers."