Submitted by Alan Billingsley/ Clover Park Rotary.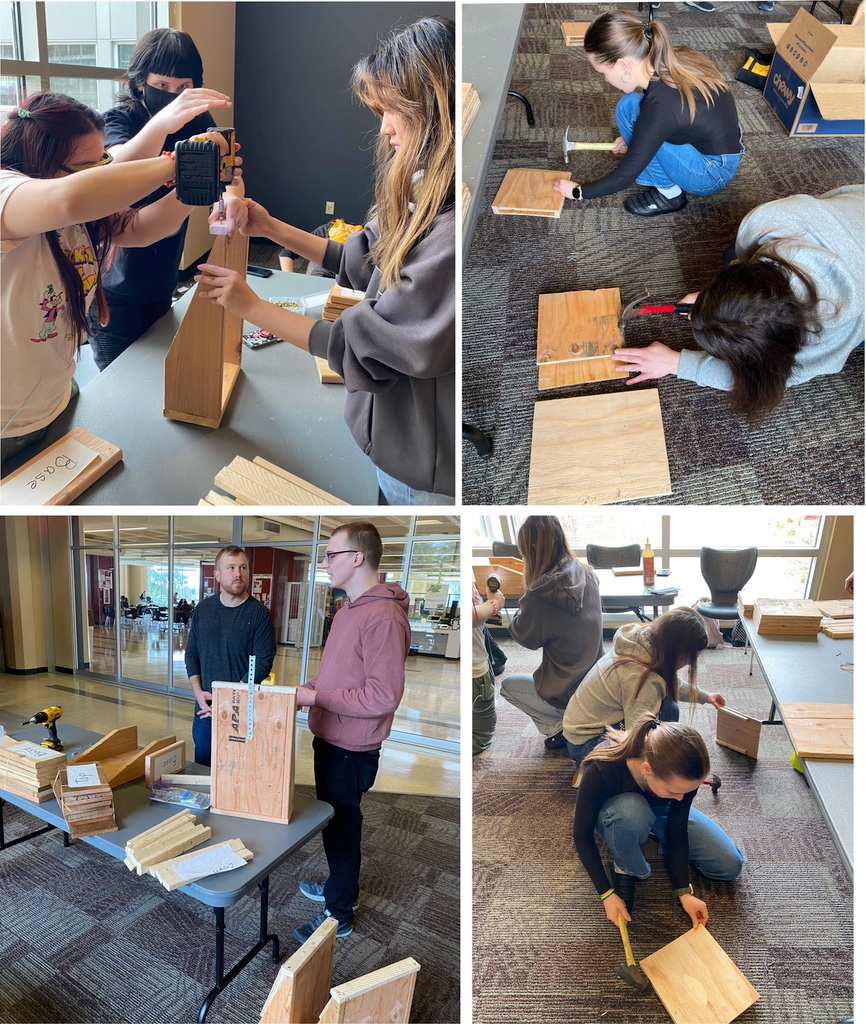 Clover Park Rotary and students from Pierce College partnered this week to construct Bat houses to be placed in our South Sound Wildlife area. As part of the continuing effort to enhance the endless educational opportunities we have here in Lakewood at our very own wildlife area, community groups have partnered together to help this area become a landmark example of preservation and education.
Bats are highly beneficial to people, and the advantages of having them around far outweigh any problems you might have with them. As predators of night-flying insects (including mosquitoes!), bats play a role in preserving the natural balance of your property or neighborhood.
Some bat species prefer man-made structures to their natural roosts, whereas others are forced to roost in buildings when natural roosts, such as caves and hollow trees, are destroyed. Two bat species that frequently use bat houses are the little brown bat and the big brown bat. A well-designed, well-constructed, and properly located bat house may attract these and other bats if they live in or pass through your general area.
Bats will return to our area the first part of summer, when the bugs come out so watch for them in the early evening doing their thing to keep insects in check.