Submitted by Puyallup School District.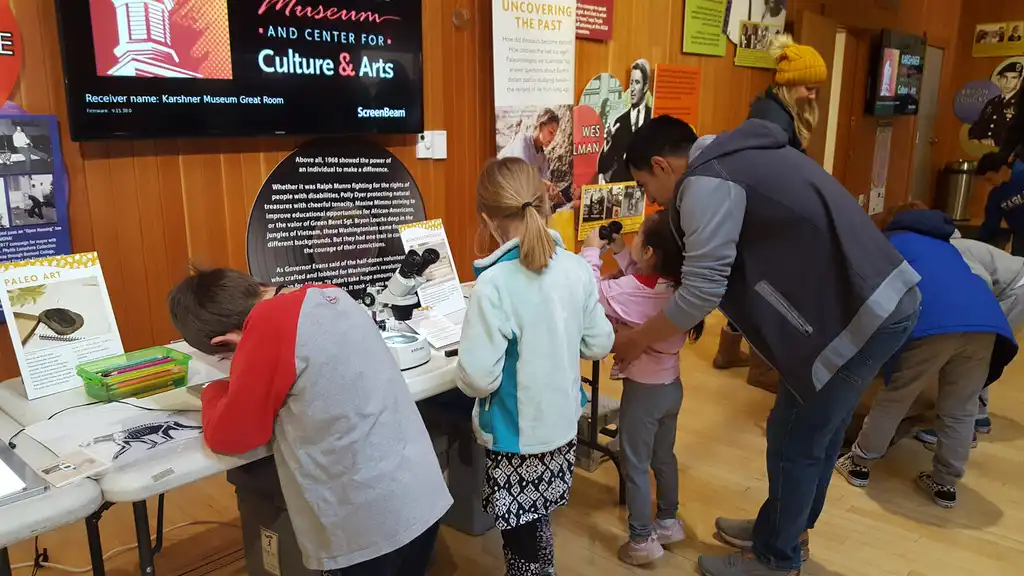 Save the date and join us at the Karshner Museum, 309 4th St. NE, on Saturday, April 22 from 12-5 p.m. for the Earth Day Science and Art Festival.
Attendees will learn and engage in fun activities and art projects relating to nature's networks, endangered species, clean water, ecology and our world! Some of the special exhibits, presentations and activities include:
Burke Museum's Traveling Museum – Interactive displays to show how all life is connected through ecosystems and biodiversity.
Puyallup Hatchery – "Salmon Life Cycle" and display.
Puyallup Tribe – Native stories about salmon, Native Art, and read-alouds of books and art projects for the whole family.
Endangered Animals – Multiple activities and projects to explore and learn about why animals are going extinct.
Art Exhibits – US Artist Collective handmade prints about clean water, our natural resources and Ryan Perry's wildlife paintings (more about Ryan below).
Art Projects, science experiments, and our own exhibit of our natural world artifacts – There will be multiple hands-on ways you can learn how to save our Earth.
As with all events and activities at the Karshner Museum, admission is FREE!
Photo Caption: The Karshner Museum's Earth Day Science and Arts Festivals will have activities and exhibits to stimulate the minds of all ages.